Harness The Flexibility And Security Of The Public Cloud
A reliable contact center platform is table stakes for optimal performance. Make sure your agents and customers have consistent, secure access to the information and services they need.
Frustrated By Fluctuating Demand?
Trouble Delivering Consistent Service?
Are Upgrades Hard Or Even Impossible?
Solution: Get The Flexibility to Scale Up Or Down
Dynamically scale resources up or down based on customer demand
Maintain optimal staffing during peak times / unexpected events / traffic spikes
Stay agile / proactive and adjust to customer needs for max cost-efficiency
Find Out How To Scale Quickly And Easily
Solution: Switch To Always-On Service And Access
Data center redundancy protects data / prevents downtime and compliance risks
Ensure seamless service with failover to geographically-distributed availability zones
Maintain optimal uptime even in the face of an outage or other disruption
Find Out How To Be Always-On For Customers
Solution: Access Latest Tech Quickly And Easily
Cloud platforms remove legacy hardware issues / enhance system reliability
A public platform helps you innovate quickly / efficiently to stay ahead
Look for an end-to-end Service Level Agreement (SLA), not just components
Find Out How To Gain A Technology Edge
"The ability to have everything available on one platform and be able to not have to worry about the backend like we used to, went a long way in our decision-making process."
— Daniel Torres | Director of IT, PBFCM
"LiveVox can be managed with relative ease. You don't have to have a large, technology supporting team in comparison to an on-premise telephony platform. Upgrades are also much simpler and less time-intensive."
— Matt Murphy | Director of Workforce Management and Dialing Operations, Best Egg
"With complete visibility and control across the customer journey….we are able to ensure we respect the customer's channel preferences while leveraging customer behavior data to drive more pro-active and intelligent strategies across new channels. As a result we saw an increase of ~50% in year over year revenue."
— Director of Operational Strategies, Business Servicer
"No matter what the challenge is, whatever the new thing is behind the next turn that you have to deal with in your business, you need a solution that can adapt…LiveVox is there in the boat with us."
— VP, Workforce Management, Business Servicer
"Their customer service and support staff are top-notch. In our line of business, we have to be nimble enough to take on new clients and execute on projects in short fashion. LiveVox has provided us with all of the tools we need to accomplish this."
— Edward A., Business Analyst, Financial Services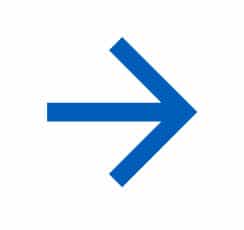 Security & Continuity
Dedicated And Proactive Security Team
Cutting-Edge Customer Data Encryption
Best-In-Class End-To-End SLA And Certifications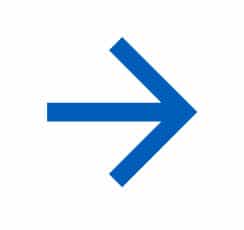 End-To-End-SLA
Continuous Operation With Seamless Failover
Rapidly Test And Deploy New Applications
24/7 Customer Care And Monitoring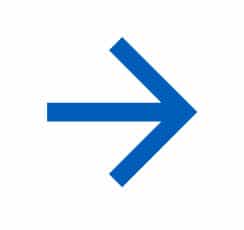 100% Public Cloud Architecture
Scale Operations With Centralized Control
Quarterly Upgrades For Continuous Innovation
Better TCO And ROI Without Costly Hurdles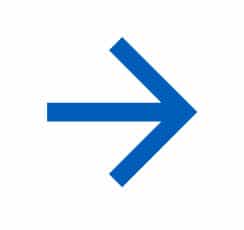 Complete Product List
Channels, AI, Contact Center CRM, WEM Tools
Seamless Integration, Frictionless Experiences
Highest Risk Mitigation And Data Security Levels
What Security Certifications Does LiveVox Provide?
LiveVox supports both public and private cloud deployments, offering a high level of security while lifting the burden of managing certifications and security in the cloud from our clients:
Adhere to a variety of data protection standards, laws, and regulations, including passing regulatory audits for

PCI DSS

and

(AICPA) SOC 2

Our security policies and architecture follow

NIST guidelines

and

OWASP principles
Provide basis for compliance with standards such as HIPAA, FISMA, FedRAMP, and more
How Can I Change My Traditional BCDR Strategy?
Whether your top downtime fears include hardware or software failures, human error, or force majeure events, LiveVox provides the reliability, resilience, and peace of mind that will transform the way you think about traditional BCDR:
Our public cloud architecture provides 99.99% platform uptime. We bolster that with high-availability capabilities that include:
Auto scaling to dynamically adjust resources to meet fluctuating demand

Data center redundancy with seamless failover to geographically distributed availability zones

Observability practices ensure system efficiency, reliability, and customer satisfaction

Extensive testing of new product releases, and change control to minimize risk and disruption when making changes and updates

A chaos engineering approach to proactively find and fix faults for continuous improvement 
Alogether, this ensures your contact center platform is reliable and will operate continuously.
What Is LiveVox's Multifaceted Approach To Security?
LiveVox utilizes strict controls over customer data across every facet of our platform and organization. This includes:
Network security

Application Security

Data Security

System Security

Physical security

Code Review & Software Development Lifecycle
Does LiveVox Have A Dedicated Security Team?
LiveVox employs an experienced team of cloud security experts who continue to improve our security posture. They handle a variety of factors impacting cloud security including:
Encryption

Identity and access management

Firewalls

Cloud server management

Security policy standardization and adherence

Business and disaster recovery plans

User and employee education

Client audit fulfillment
How Does LiveVox Encrypt My Customer Data?
LiveVox encrypts all customer data rather than encrypting only specific data elements:
AES

(Advanced Encryption Standard) and

256-bit encryption

where applicable

Maintain current versions of Transport Layer Security

(TLS)

following

PCI DSS, NIST,

and

(SP) 800-53 r4

requirements
Our encryption procedures cover both encryption at-rest and in-transit
What's Different About LiveVox's Reliability And Resiliency?
LiveVox's 100% public cloud architecture offers reliability standards comparable to or better than on-premise and hybrid cloud solutions:
High-availability infrastructure

combined with

robust application and services

Industry-leading

99.99% uptime Service Level Agreement (SLA)

with unmatched end-to-end coverage
Not only includes service availability for the LiveVox platform, but also telephony carriers, the data center, and platform-side connectivity
Are Upgrades Easy With LiveVox?
Upgrading your contact center technology is key to delivering agility, innovation, and peak performance.
Yet with premise-based hardware, the process can be so complicated and expensive that many businesses make do with aging systems, putting mission critical operations at risk.
Being in the cloud allows you to roll out new features and functionality rapidly:
Extensive testing

Quality assurance procedures

Change management processes

Ensure that changes don't disrupt your operation

Upgrades take just minutes at zero cost to you
Does LiveVox Offer 24/7 Monitoring And Support?
Our end-to-end SLA delivers the best-in-class services that LiveVox has earned a reputation for: 
24/7 monitoring via a dedicated Network Operations Center (NOC)

Customer care team available to handle all your questions
As your trusted partner, we're committed to providing you with industry-leading reliability and continuous improvement:
We conduct weekly reliability meetings, including the executive team

Provide you with monthly reliability reports with year-to-date statistics for your usage
Brief
LiveVox's Industry-Leading, End-to-End SLA
Learn how you can enhance your operation's resiliency and reliability with our best-in-class SLA.
Success Story
How LiveVox Empowered a Leading Global BPO
BPOs continually seek innovative solutions to stay ahead of the curve.
Infographic
TCO Of LiveVox's Cloud Contact Center
Find out how moving to LiveVox's proven platform helps you offload traditional security expenses.
Infographic
TCO Of LiveVox Vs. Other Providers
Discover the key differences that set LiveVox's public cloud platform apart from other providers.
What Are Your Advantages

With LiveVox?

Transform your contact center's performance with a proven cloud platform that's actually easy to use and optimize.

Billions of Omnichannel interactions powered every year

Trusted by game-changing clients for more than 20 years

Recognized by the industry's leading analysts
Certifications
LiveVox is proud to be both PCI and SOC 2 Compliant.