Contact Center RFP Resource Center
Picking the perfect CCaaS suite for your contact center can be overwhelming. Many vendors offer similar-sounding features. The traditional RFP with hundreds of questions that's hard to write and evaluate. Delays in vendor replies and vague answers to very basic questions.
LiveVox is here
 to simplify the process
Our RFP resources focus on helping you find a partner that can significantly improve your contact center's performance. We help you make your CCaaS buying decision based on essential value drivers and use cases for your business.
Better, More Complete Responses
Asking yes or no questions yields simplistic, yes or no responses. LiveVox provides open-ended questions that focus on the 'how' and 'why' so you understand differences between vendors and make informed decisions.
Focus on Capabilities that Drive Value
Giving your vendors dozens (or hundreds) of questions about basic, commoditized capabilities isn't going to get you any closer to making a strategic buying decision. LiveVox's RFP resources focus on a smaller number of strategic questions — still comprehensive, but purposeful and not overkill.
Customizable RFP Tools
The RFP resources that LiveVox provides are just a starting point. Our tools explain what we see high-impact contact centers focusing on; but they are easily configurable to fit your specific, unique business needs.
Prioritize a Low TCO and Positive ROI
Prioritize Ease of Doing Business
Ask for the Clarification You Need
Ask focused, open-ended questions about specific challenges you're having and how your vendors can help solve them. Think about things like, what would an agent's day or workflow ideally look like? What do we want to be doing a year from now that we can't do today?
Get LiveVox's sample RFP questionnaire here
The easiest way to win your buying process and be a hero? Save your organization money. Sleek CCaaS features help, but a true game-changing contact center leader uses those features to directly support their KPIs and drive a measurable return on your investment.
See how to deliver value
Selecting a piece of technology is only the beginning — the success of the project then hinges on a successful implementation and rollout. Key questions to keep in mind as you evaluate vendors: What is covered in the initial implementation? How easily does the platform integrate with other tools? And post-launch, what can be achieved via self-service (rather than having to continuously pester your IT team or engage in extra professional services)?
Learn more about making things easy
If a vendor really piques your interest but falls short in a particular area, give them a chance to see if they can do better — that includes pricing, where vendors often have multiple creative approaches to meet different purchasing needs.
Download LiveVox's Buyers' Guide
Best Practices for Getting the Most Out of Your Contact Center RFP helps you avoid common pitfalls and make an informed buying decision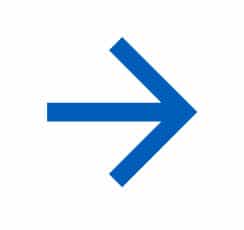 Customer Happiness Index
Intuitive AI-Powered Sentiment Insights
Real-Time Insight With Visual Gauges
Comprehensive View of Overall CX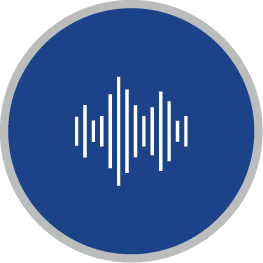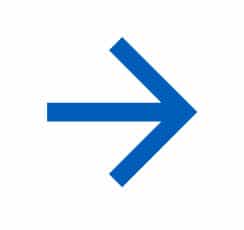 Speech Analytics
Search And Score All Interactions
Track / Identify Changes In Sentiment
Learn Customer Intents And Optimize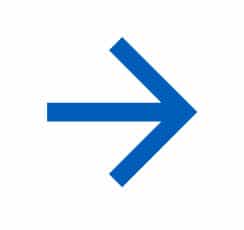 Complete Product List
Channels, AI, Contact Center CRM, WEM Tools
Seamless Integration, Frictionless Experiences
Highest Risk Mitigation And Data Security Levels
eBook
Learn how LiveVox can help you deploy contact center solutions that move the needle
Why issue an RFP?
When a company is looking to upgrade or implement a contact center solution, issuing a contact center RFP (Request for Proposal) or RFI (Request for Information) is a common and effective method to gather information and evaluate potential vendors. An RFP allows businesses to outline their specific requirements, objectives, and expectations, ensuring they find the best-fit tool to enhance customer service, streamline operations, and boost agent productivity. By carefully crafting a contact center RFP, organizations can identify the most suitable partner who understands their unique needs and offers a tailored solution that aligns with their long-term goals.
What are common issues to look out for when purchasing a contact center / CCaaS solution?
When purchasing a contact center or CCaaS solution, it's crucial to be aware of common issues that can impact the success of your implementation. Key factors to consider include scalability, integration capabilities, and vendor support.
Ensure the chosen solution can easily scale with your business growth, avoiding any limitations in handling increased call volumes or expanding agent teams. Seamless integration with existing CRM and communication tools is essential for streamlined operations and data consistency. Additionally, reliable vendor support plays a vital role in addressing technical concerns and ensuring a smooth transition. By being mindful of these common issues when selecting a contact center or CCaaS solution, businesses can maximize efficiency, improve customer experience, and drive long-term success.
What are the drawbacks of issuing a very large contact center RFP?
Issuing a very large contact center RFP can present several drawbacks that may impact the efficiency and effectiveness of your vendor selection process. An extensive RFP can be time-consuming to create, manage, and evaluate, leading to delays in decision-making and implementation. Additionally, focusing on a vast number of features may distract from identifying the most critical aspects of a CCaaS solution that align with your business goals.
Large RFPs may also deter potential vendors from participating due to the complexity and resources required for a comprehensive response. By streamlining your contact center RFP to prioritize key requirements and objectives, you can optimize the process, attract the right vendors, and ultimately select the best-fit solution for your organization's needs.
What Are Your Advantages

With LiveVox?

Transform your contact center's performance with a proven cloud platform that's actually easy to use and optimize.

Billions of Omnichannel interactions powered every year

Trusted by game-changing clients for more than 20 years

Recognized by the industry's leading analysts
Certifications
LiveVox is proud to be both PCI and SOC 2 Compliant.