Happy Customers And Empowered Agents On Every Call
Start With 24/7/365 Self-Service
+ AI-Powered Virtual Agents And Conversational IVR
+ Intelligent Routing For Higher First Call Resolution
+ Boost Customer / Agent Satisfaction And Loyalty
Call Flows That Actually Flow
+ Serve Your Customers And Control Call Volume
+ Seamless IVR / Virtual Agent To Live Agent Escalations
+ See Customer Inputs, Key Info, And Full History
Better Agent Experiences And Results
+ Provide Agents With Instant 360° Customer View
+ Know What's Needed And What's Been Said
+ Lower Wait Times, Faster Talk-Offs
Inbound Brief
Raise The Bar For CX And Self-Service
See how LiveVox helps you improve the way you do inbound calling to your contact center.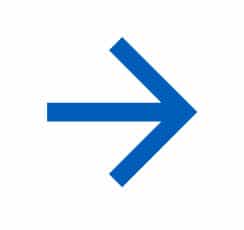 Match Right Calls To Right Agents
Automatically route incoming calls, messages, and tasks to your best qualified agents or departments with our ACD.
Make It Convenient For Customers
Give your customers options for getting what they need—how and when they want—with callback options, wait-time features, payment IVR, and more.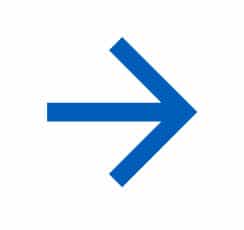 Guide Your Agents Live
Support your agents during every call with Live Agent Guidance, Real-Time Transcription, and Automatic Post-Call Summaries.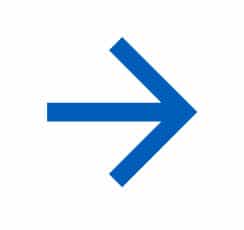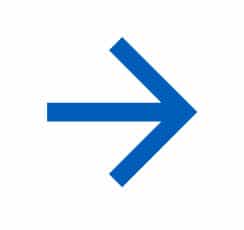 Build Custom Performance Dashboards
Gain real-time visibility and insight into your metrics and KPIs with configurable Wallboards, triggered alerts, and big screen display.
Stay On Top Of Operations
Help your managers quickly see and resolve team or technical issues, mitigate risks, and enhance CX with a wide variety of Automatic Alerts.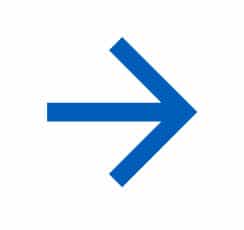 Dive Deeper Into Inbound Voice
Check out Frequently Asked Questions below.
What makes LiveVox the better choice for inbound voice and call routing?
Best-in-class inbound solutions for call and contact center centers equip your organization to handle all inquiries, requests, and conversations initiated by customers or prospects.
LiveVox offers a unique approach to inbound voice and call routing, with capabilities that improve your call or contact center efficiency and provide effective self-service options for your customers:
Our inbound ACD helps you identify customers on contact and collect key information to enable precise routing 

We make call routing easy to configure and manage, which enables you to maintain information on the state of your agents so calls are quickly answered when routed

Calls can be routed to your agent teams, specific outbound services, voicemail boxes, and/or self-service AI-enabled Virtual Agents and IVRs

Address compliance concerns with the ability to configure intelligent routing for incoming calls based on attestation level assigned by the carrier (STIR/SHAKEN)

Automate key areas of your operation with our AI-enabled self-service options, including conversational IVR that gets smarter over time, plus AI Virtual Agents that can handle customer requests, personalize interactions, and sync interaction data for transfer to live human agents

An integrated ticketing system helps you manage customer cases, conversations, and data, so you can streamline workflows, making life easier for customers and agents

Automatically record all agent-handled calls to keep a pulse on your agent and customer interactions; call recording begins right after a call is connected to an agent and captures everything the caller hears during the conversation

Leverage ready-made dashboards for real-time performance management or design your own for more tailored reporting.
Regardless of where these interactions originate from—responses to outbound campaigns, customer or prospect support needs, payment requests, or a host of other sources—our inbound voice and call routing solutions are designed to cover all your customer engagement bases.
What key capabilities should an inbound voice and call routing solution offer?
With the right inbound call management software that meets your operation's specific needs, you can deliver exceptional service every time—faster, more efficiently, and on any channel.
In today's marketplace, the right inbound solution is the one that helps you make the most of each inbound interaction—enabling the highest level of customer satisfaction at the lowest possible cost.
When you work with LiveVox, we put our best-in-class mix of inbound capabilities to work for you, as well as your customers, agents, and managers:
Omnichannel tools

AI solutions including AI Virtual Agents

Multilevel conversational IVR

Advanced ACD

Unified CRM

Analytics

Integrated ticketing
Everything we offer and everything we do is to help you break down internal silos and consolidate customer data, so you can achieve a better customer experience, improved routing, and happier, more productive agents.
Customer Care industry use case for inbound call management software
Customer Care
When it comes to inbound engagement, customer care is usually at the top of the list.
If you have products for sale, including digital solutions, and/or if you handle inquiries related to order issues, shipping, delivery, technical support, and a host of other requests from customers or prospects, these can be resolved using the right call and contact center solutions.
With powerful inbound contact center software like LiveVox's, you can make lasting first and forever impressions with an all-in-one inbound ecosystem.
Lead Generation industry use case for inbound call management software
Lead Generation
If you're running outbound campaigns to generate new leads, you need the right inbound call or contact center software that can help you manage all those incoming inquiries.
We recommend choosing a unified platform that enables you to quickly convert an incoming lead to an outbound phone call, email, or SMS. And LiveVox helps you do exactly that.
Our Unified CRM also enables workflow waterfalls for continual multichannel contact attempts. 
You can also sync information across systems and manage your lead lists in one place to create targeted campaigns based on past outcomes, channel preferences, number of contact attempts, customer segmentation, or any rule needed.
And we help you to access rich analytics that provide the insights your leaders need to understand performance and drive your business forward.
Financial Services industry use case for inbound call management software
Financial Services
There are a broad range of businesses that manage money and service the needs of consumers, including:
Credit unions

Banks

Credit card providers

Insurance companies

Accountancy firms

Consumer finance companies

Stock brokerages

Investment funds

Individual managers

even some government-sponsored enterprises
Each and every one of these organizations need inbound call or contact management software to handle payment transactions, account support, along with a variety of other requests that contain personal and sensitive information.
At LiveVox, we can help you automate routine requests with AI Virtual Agents, drive ROI with key insights, support loan origination through digital channels, tailor the agent desktop to improve the experience for your team and your customers, and improve productivity while also managing compliance risk.
Inbound Inquiries use case for inbound call management software
Inbound Inquiries
Using an industry-leading call or contact center solution is key to handling inbound inquiries from customers or prospects.
Equipped with the right tools, your business development executives or agents can fulfill any need, leading to improved productivity and more bottom-line revenue.
LiveVox's inbound contact center solution enables you to improve efficiency and supports effective self-service by identifying customers upon contact and collecting key information relevant for precise routing.
IT Help Desk use case for inbound call management software
IT Help Desk
Are you a tech-focused business? If so, prospects and customers will likely need to contact you with IT requests and tech support questions.
From system issues to questions about software, your call or contact center agents need to be available and equipped to help with any and all technical support problems.
A unified inbound platform such as LiveVox's can be an ideal resource for your technical support teams. They'll be able to handle requests across all channels and have access to the latest, most relevant information about a prospect's or customer's request.
Gathering Feedback use case for inbound call management software
Gathering Feedback
Listening to feedback from your customers and prospects is crucial if you want to improve your workflows and optimize your operations.
The inbound call management software you choose should make it easy for prospects and customers to tell you what they think about your organization.
LiveVox provides everything you need to quickly pinpoint, analyze, and address issues across voice, email, SMS, and chat channels.
LiveVox Voice Capabilities
Automated, Preview, Manual, and Human Call Initiator (HCI®)

Text to Speech
Screen Pops
Voicemail Management
ACD with Dynamic Routing
LCID and Answering Machine Detection
Call and Screen Recording
3rd Party API Integration
Secure Payment Capture
Agent and Manager Chat
Campaign and List Management
Granular Outreach Restrictions
Consent Management
Content Library
Quality Monitoring and Performance Reporting
Unified CRM and WFO Functionality
Agent Coaching
CRM Integration
Outbound Attempt Supervisor
What Are Your Advantages

With LiveVox?

Transform your contact center's performance with a proven cloud platform that's actually easy to use and optimize.

Billions of Omnichannel interactions powered every year

Trusted by game-changing clients for more than 20 years

Recognized by the industry's leading analysts
Certifications
LiveVox is proud to be both PCI and SOC 2 Compliant.