Industry-Leading Outbound Compliance and Performance
Boost compliance and performance
Backed by an undefeated 12-0 record in the courts, HCI® gives you the best of both worlds: effective risk mitigation and efficient agent performance, without any need for tradeoff.
Reduce TCPA and "Mini-TCPA" risk
Limit your exposure to TCPA rules and other regulations on every HCI® call using built-in compliance controls, with the option to add our HCI® Select feature for enhanced, state-specific "Mini-TCPA" risk mitigation.
Drive higher ROI
HCI® enables your "clicker" agents to make more call attempts and ensures more live customer connections to your "closer" agents, resulting in a positive impact on productivity and your bottom line.
Open new opportunities
Reach cell phones with confidence
Without consent to contact cell numbers, calling consumers can be complicated and risky. With HCI®, manual human intervention and built-in compliance controls limit regulatory exposure, allowing you to reach more consumers on their cell phones and open new revenue opportunities.
HCI® = ROI
Maximize productivity vs. manual 10-digit dialing
Placing calls via manual 10-digit dialing forces agents to spend valuable time entering numbers on a keypad, listening to ringing phones, and hanging up on voicemails. Instead, HCI® seamlessly connects your agents with live parties, eliminating wasted time and increasing productivity.
Best-in-class technology
Dial confidently with a battle-tested solution
TCPA and other regulatory concerns call for an outbound dialing system designed to mitigate risk. HCI® has won many cases in the courts and proven its ROI in the marketplace, offering you an established Voice solution with built-in compliance controls.
Innovation in risk mitigation
Address "Mini-TCPA" laws with HCI® Select
HCI® Select is an optional feature for HCI® that helps you address evolving regulations at the state level. With HCI® Select, you get the battle-tested compliance safeguards of HCI®, plus enhanced risk mitigation for state-specific "Mini-TCPA" laws, including Florida's and several others.
Data with insights
Easily manage compliance and optimize performance
Gain access to compliance insights that help keep your operations on track with call and screen recording capabilities. And run audit-enabled reports for the data you need to optimize performance.
Omnichannel Compliance-Focused Platform for Contact Centers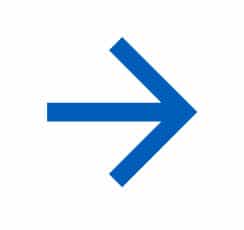 Full Outbound Dialing Suite
Four separate outbound dialing systems give you the highest level of risk mitigation while improving performance and efficiency across your contact center, including enhancing your lead generation capabilities.
Blended Omnichannel Platform
Drive customer engagement and loyalty with personalized experiences that reduce customer effort and exceed expectations, regardless of the communication channel, for better customer and agent experiences.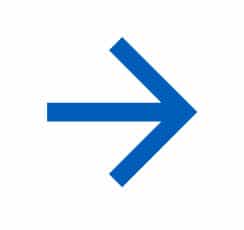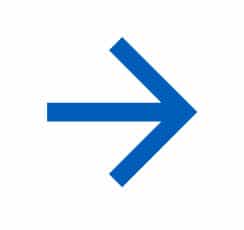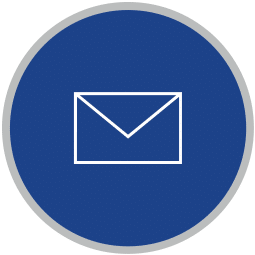 Quality & Compliance Management
A simple, integrated, omnichannel quality management solution to enhance agent engagement by embedding quality, compliance, training, and development into your contact center's DNA.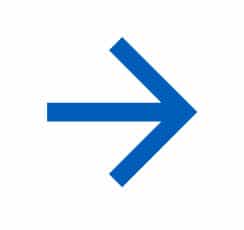 Contact Center Analytics
An easy-to-use, unified analytics solution that powers smarter, faster, data-driven decisions to improve contact center performance, customer experience, and business growth.
Call & Screen Recording
A fully-integrated solution providing you with complete visibility on agent-customer interactions, helping you drive performance, quality, and compliance-focus in your contact center.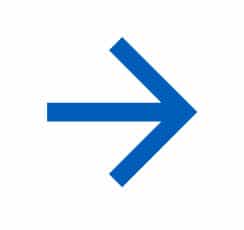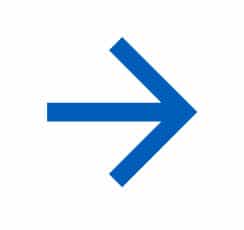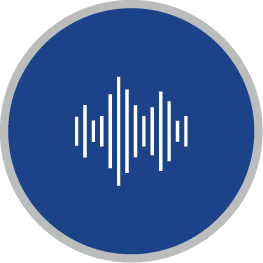 Speech Analytics
Understand and analyze 100% of your customer interactions to transform CX, enhance agent performance, improve operational efficiencies, and embrace flexibility. And do it with industry-leading accuracy and speed on a PCI-compliant, cloud-based system.
Unified CRM
LiveVox's purpose-built, unified CRM syncs information across all of your systems to empower your agents and keep the customer at the center of every interaction.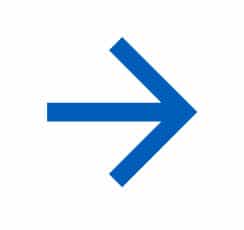 Segmentation & Targeting
Easily create segmented campaign lists, persona groups, and targeted journeys based on history for personal experiences informed by dynamic data and access.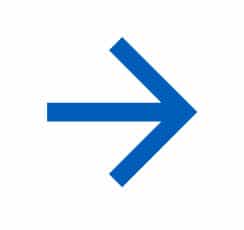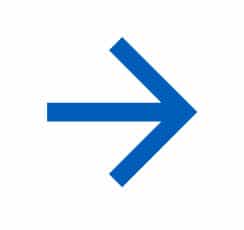 Complete Product List
LiveVox seamlessly integrates Omnichannel Communications, CRM and Workforce Optimization to create better customer experiences and improve agent performance while achieving the highest levels of risk mitigation and data security.
Who chooses LiveVox for compliance-focused dialing?
If you're thinking about, or already in the process of, running outbound campaigns that contain any level of regulatory exposure, you can benefit from LiveVox's proven compliance-focused solutions and expertise.
Whether your business operates in origination, servicing, or collections, or outside of financial services, our best-in-class tools such as HCI® give you the best of both worlds: reduced risk and increased performance at the same time.
Open new opportunities to contact consumers on their cell phones with confidence

Mitigate TCPA and other regulatory risk without having to sacrifice operational efficiency

Increase outbound conversations to boost your bottom line

Partner with an industry innovator who offers a proven record of success in the courts.
When you choose LiveVox, you have the ability to calibrate risk and productivity based on your business and operational needs.
What does "TCPA compliant" mean?
Over the years, the interpretation of the TCPA has changed and absolute certainty has never been established about what is "compliant."
Nevertheless, the following compliance principles are important to bear in mind:
Callers may not use "automated telephone dialing systems" (as defined by the TCPA) to call wireless phones without prior express consent

Callers may not leave pre-recorded messages on wireless phones without prior express consent

Consumers may revoke consent to receive calls or SMS messages by any reasonable means

Some emergency exceptions allow a company to call or send SMS messages to wireless phones without prior express consent, such as medical alerts.
At LiveVox, we put 20+ years of compliance experience to work for you, equipping you with the right TCPA-focused solutions and expertise to help keep your outbound operations above board.
What does TCPA apply to, who does it impact, and are there exemptions?
To understand the TCPA, we have to go back in time. Way back to the early 1930's when Congress passed The Communications Act of 1934, which combined and organized federal regulation of consumer telephone, telegraph, and radio communications.
The Act governs new communications technologies and provides provisions for how organizations are allowed to communicate with customers & subscribers.
In 1991, a new provision was signed into law as a response to a growing rise in unregulated and unwanted telemarketing outreach to consumers. And thus, the Telephone Consumer Protection Act (TCPA) was born:
Restricts, among other things, telephone solicitations and the use of automated phone equipment such as autodialers

Governs the use of pre-recorded voice messages, automatic dialing, and SMS and fax use.
Without explicit customer consent to make contact, any organization doing outbound engagement must:
Adhere to various rules about the use of an autodialer and pre-recorded voice messages

Honor the National Do Not Call Registry.
If you have questions about how to navigate TCPA compliance in your operations, our legal experts are here to help.
How do you comply with TCPA?
Making TCPA compliance a priority is crucial if you want to prevent lawsuits, fines, interruptions to your operations, reputation loss, and other potential negative impacts of violating the rules.
Here are some risk mitigation best practices to keep in mind if you plan to be, or currently are, doing outbound engagement under the TCPA:
General
Obtain consent whenever possible

Keep complete records of consent for opt-in and opt-out (DNC list)

Understand if the system you are using is an automatic telephone dialing system, or not, under the TCPA
Text Messages
Support the STOP keyword for opt-out

Avoid texting reissued mobile phone numbers

Include clear calls-to-action, terms of service, and privacy policies

Talk like a person—conversationally—not like a robot
Phone Calls
Use call and screen recording to help ensure and maintain valid consent

Consider speech analytics for an enhanced understanding of agent activity and compliance oversight
LiveVox provides the TCPA expertise you need to navigate risky regulatory waters. But we also give you the solutions and tools it takes to address compliance concerns head on and help keep your operations on the right course.
Providing outbound dialing solutions for businesses just like you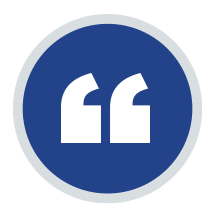 "Knowing that LiveVox offered the most battle-tested manual-intervention outbound platform on the market meant we could mitigate risk across the board from a voice perspective. But the risk mitigation factor didn't stop there. We'd be delivering a positive customer experience within the confines of established consent across every channel."
VP, Strategic Development, Business Servicer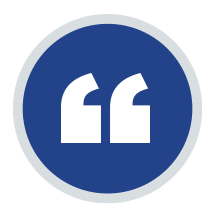 "Reliable & Compliant Dialing Service.
Staying compliant in these litigious times has put us at ease and really reduced stress for all of my crew."
—Chris V. | VP of Operations, Financial Services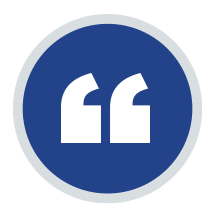 "It is nice to be able to be less hands-on with the navigation of the campaigns within HCI."
Manager, Dialing Operations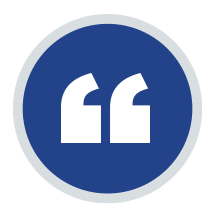 "If you're not using LiveVox, you're wasting your time, money and manpower. No other dialer compares. Our agents make 3x more calls than by hand dialing alone"
Kevin L. | Director of Operations 
LiveVox Voice Capabilities
Manual, Preview, and Human Call Initiator (HCI®)
Automated Dialing System
Text to Speech
Screen Pops
Voicemail Management
ACD with Dynamic Routing
LCID and Answering Machine Detection
Call and Screen Recording
3rd Party API Integration
Secure Payment Capture
Agent and Manager Chat
Campaign and List Management
Granular Outreach Restrictions
Consent Management
Content Library
Quality Monitoring and Performance Reporting
Unified CRM and WFO Functionality
Agent Coaching
CRM Integration
Outbound Attempt Supervisor
Why LiveVox?
Learn why leading contact centers chose LiveVox for their Omnichannel, CRM, AI, and Workforce Engagement Management solutions.
Certifications
LiveVox is proud to be both PCI and SOC 2 Compliant.