Key Benefits of LiveVox's Four Clouds™
Balance efficiency and risk mitigation
Optimize your engagement strategies and manage today's regulatory requirements with four separate outbound dialing systems—three manual and one automated. Each system has different combinations of risk mitigation and productivity to fit your specific business needs.
Convert more leads
Convert on the initial interest by getting in touch with prospects quickly and efficiently, using multiple channels with personalized messages. And by gaining the insights you need to fine-tune your interactions.
Simplify compliance management
Leverage comprehensive compliance controls that simplify how you address TCPA, FDCPA, and other regulations. All controls are configured on-demand and can be implemented across your in-house or outsourced operations.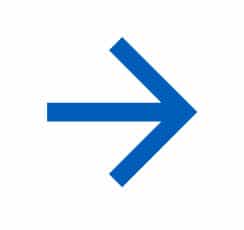 Automated Supervisor
Automatically launch calls with predictive dialing that maximizes agent efficiency, improves contact rates, and reduced idle time using a variety of dialing strategies, including Right Party Contact, Quick Connect, and Message Only.
Manual
Manual dialing enables you to easily launch outbound calls while keeping compliance in mind. It's ideal for giving your agents maximum flexibility in an account ownership model.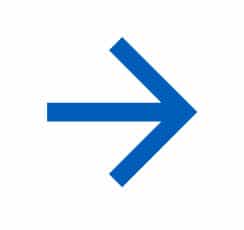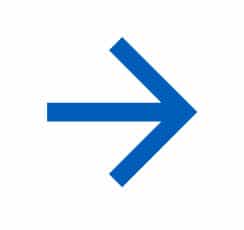 Voice
Equip your agents — whether on-site or remote — to easily take and make calls while also maximizing productivity, providing great customer experiences, mitigating compliance risk, and enhancing your lead generation capabilities.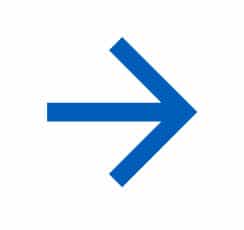 Human Call Initiator (HCI®)
HCI® can boost your agent productivity by 184% over manual dialing while also limiting your TCPA exposure. And with our optional HCI® Select feature, you can add enhanced risk mitigation for state-specific "Mini-TCPA" laws, including Florida's and several others.
Preview-All
Preview-All provides your agents with relevant insights before they contact customers to enable more personalized talk-offs. It's recommended for agents that need time to prepare before speaking to high-touch, high-value contacts.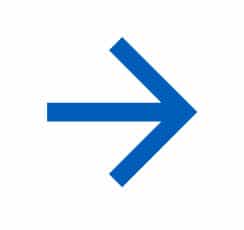 Product Brief
In-Depth Look At The Four-Clouds™
Take a closer look at how you can leverage the Four Clouds™ to optimize your outreach, mitigate risk, and convert leads.
Providing outbound dialing systems for businesses just like you
Drive performance and efficiency across your contact center.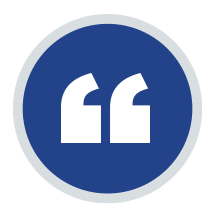 "Nobody touches our members or impacts the profitability of my organization more than LiveVox. It's low cost, highly effective, easy to use, and lets me focus on teaching my staff how to run the business. So many of our members are world travelers, and now we can reach them wherever they are."
—Anthony Warden | VP of Contact Center, Texas Dow Credit Union
Learn more about Four Clouds for Outbound
Check out our Frequently Asked Questions below.
What makes LiveVox the better outbound call / contact center solution?
With new and ever-changing regulations, plus consumer preferences shifting to digital channels, it's no wonder outbound engagement can be a complex operation to manage these days. 
Using siloed tools or a patchwork of 3rd-party vendors can make things even more difficult.
Helping you solve these unique challenges takes a unique approach. That's why, at LiveVox, we're your partner at every step in the process. Together, we'll work to:
Uncover new outbound engagement opportunities

Implement the right solutions with speed and ease

Work hand-in-hand with you to optimize every last detail of your operation based on data-driven insights
By connecting everything together under one roof, LiveVox makes your outbound engagement more efficient, more compliance-focused, and more data-driven than ever before.
What are key elements of an outbound call / contact center solution?
Many providers have some of what you need to run a more effective outbound operation.
But they don't have everything it takes to connect your data, reach customers, empower agents, improve efficiency, and help you address compliance concerns all at the same time.
With LiveVox, you get a combination of industry-leading outbound channel solutions, proven risk mitigation, agent enablement and management tools, lead generation capabilities, and expert consulting you won't find anywhere else:
More than 20 years of experience and expertise in delivering outbound solutions with a strong record in the courts

Significantly improve your ability to engage with customers on any outbound channel, including SMS/MMS, voice, and email

Mitigate regulatory risk while balancing operational efficiency

Do it all in a single pane of glass view, empowering your agents to deliver exceptional customer experiences powered by a Unified CRM

Gather data-driven insights about your whole operation, across every channel and interaction, to enable transformative operational and training strategies

Easy to implement, use, scale, and change on the fly, providing a seamless experience for managers, agents, and customers

Four Clouds™ outbound dialing systems, including the battle-tested HCI

®

, designed to fit your dialing strategies and level of risk-tolerance

HTI

®

, which leverages the same productivity and compliance principles as HCI

®

, now for SMS/MMS engagement

Managers are able to make better business decisions that drive ROI for the bottom line

Amplify your lead generation capabilities by getting in touch with customers quickly and efficiently, using multiple channels, with personalized, on-point messages.
Every single one of our outbound solutions is designed with you in mind. The goal? To help you achieve the impossible: improved productivity and reduced regulatory risk at the same time.
Is outbound dialing compliance included?
LiveVox was born and bred in the highly-regulated environment of financial services. Every capability we develop is viewed through the lens of compliance.
What does that mean for you? When you partner with LiveVox, you'll never have to choose between productivity and risk mitigation.
From game-changing, compliance-focused outbound engagement tools with built-in consent management, including Four Clouds™, HCI®, and HTI®, to our multichannel Attempt Supervisor, Two-Way Messaging, and SpeechIQ with Quality Management products, we have you covered:
Human Call Initiator (HCI

®

) and Human Text Initiator (HTI

®

) are purpose-built for robust voice and SMS/MMS productivity, respectively, while also mitigating regulatory risk

Embedded multichannel consent management lets you easily capture and track the granting and revocation of consent across all channels

Attempt Supervisor simplifies how you centralize and configure dynamic contact attempt controls across campaigns and channels—voice, email, and SMS

SpeechIQ

®

includes analytics-driven quality management to optimize all omnichannel conversations across inbound, outbound, and blended contact centers

Our quality management capabilities provide you with multichannel agent scorecards that incorporate 100% call and screen recording

100% call and screen recording captures all voice, digital, and agent desktop interactions so they're dynamically retrievable and available for analysis

Secure Payment Capture automatically pauses and resumes calls when sensitive customer data is transferred to ensure the highest levels of privacy

Agent Scripts offer relevant talking points to your agents to reduce the risk of unwanted interactions, guide the delivery of disclosures, and are linked to analytics, enabling targeted coaching

Zip/Area Code Mismatch lets you automatically check for accounts with conflicting zip and area codes to ensure optimum "safe dialing time zone" adherence

DNC Controls enable customizable, real-time voice and digital "Do Not Contact" lists, including cell phone scrubs

By using cell phone scrubs, we help you to ensure potential cell phone contacts are engaged with properly

PCI Certified customer engagement platform, with PCI DSS Level 2 Certification as listed on the Visa website.
LiveVox's unified platform offers unique risk mitigation solutions that help you to simplify compliance management across channels and drive improved performance.
It's all about helping you optimize consent management and outreach methods across channels, while also maintaining the highest levels of risk mitigation.
LiveVox Voice Capabilities
Manual, Preview, and Human Call Initiator (HCI®)
Human Text Initiator (HTI)
Automated Dialing System
Text to Speech
Screen Pops
Voicemail Management
ACD with Dynamic Routing
LCID and Answering Machine Detection
Call and Screen Recording
3rd Party API Integration
Secure Payment Capture
Agent and Manager Chat
Campaign and List Management
Granular Outreach Restrictions
Consent Management
Content Library
Quality Monitoring and Performance Reporting
Unified CRM and WFO Functionality
Agent Coaching
CRM Integration
Outbound Attempt Supervisor
What Are Your Advantages

With LiveVox?

Transform your contact center's performance with a proven cloud platform that's actually easy to use and optimize.

Billions of Omnichannel interactions powered every year

Trusted by game-changing clients for more than 20 years

Recognized by the industry's leading analysts
Certifications
LiveVox is proud to be both PCI and SOC 2 Compliant.