LiveVox has been named an Innovator in Aragon Research's 2022 Globe™ for Intelligent Contact Centers! See Why.
Key Benefits of LiveVox SpeechIQ® with Quality Management
Get decision-making data
Deep-dive into customer intents to uncover hidden needs and opportunities to improve processes, products, and services.
Improve CX and ROI
Monitor first-contact resolution across 100% of voice, email, SMS, and chat conversations, and leverage interaction analytics to identify the underlying reasons for repeat contacts.
Drive agent performance
Energize agent performance and development with targeted, data-driven eLearning and 1-2-1 coaching strategies.
Easily find your most valuable conversations
Easily retrieve, distribute, and play back comprehensive call recordings that include the full desktop screen, agent information, and all relevant call metadata.
Automate quality monitoring of calls, text and emails
Easily analyze every conversation and create reports that give unprecedented insight into your customers' motivations and pain points that can be used to improve scripts, training, self-service strategies, and more.
Understand calls with drivers and dispositioning
Set and track goals such as chat success or lead capture rates and view the data in real-time engagement dashboards to understand what's working. Identify the primary and underlying drivers for every call and use it to improve customer experience and self-service capabilities.
Track omnichannel sentiment at scale
SpeechIQ®'s advanced AI assigns a separate agent and customer sentiment score to every one of your contacts across all customer channels. Understand the overall mood of an interaction and then drill down into the data to identify customer pain points, coaching opportunities, and best practices.
Easily improve your call center and agent performance
Access advanced reports to understand customer intents and macro trends to inform operational strategies, then use sentiment analysis, drill down into the data to identify coaching opportunities and best practices..
Create custom dashboards to get important stats fast
Use our omnichannel analytics tools to deep-dive into 100% of conversations as a transformative source of insight for CX, marketing, operational, and coaching strategies. Accurately and objectively monitor, analyze, and score 100% of call, email, SMS, and chat interactions with one intuitive tool.
Solution Brief
In-depth look at LiveVox SpeechIQ® with Quality Management—an Industry Award-winning Solution
Get a deeper look at how SpeechIQ®'s analytics-driven quality management can help you improve agent engagement, quality, performance, and compliance in your contact center with 100% omnichannel auditing and data-driven insights.
Product Brief
Transform your customer care and CX strategies with omnichannel analytics
Unlock customer insights to understand the primary and underlying reasons for every conversation across 100% of your calls, emails, SMS, and chat interactions.
Enterprise Level SpeechIQ® Capabilities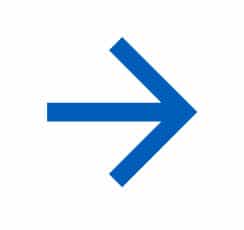 Omnichannel Platform
Drive the highest levels of customer engagement, satisfaction, and loyalty with personalized experiences. Reduce customer effort and exceed expectations at every touchpoint of the customer journey and reach your audience at the right time and on the right channels.
Inbound Voice
Increase contact center efficiency and support effective self-service by identifying customers upon contact and collecting key information relevant for precise routing. You'll benefit from an ACD, multi-level IVR, skills-based routing, custom call queues, and a purpose-built CRM that enables better CX.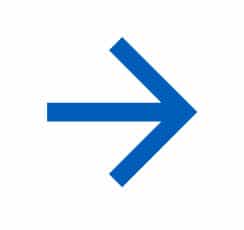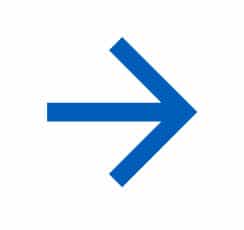 Outbound Voice
LiveVox's Four Clouds™ outbound dialing solution consists of four separate dialing systems, including the only TCPA-focused dialing technology with a 10-0 positive court ruling record and ability to optimize efficiencies. Four Clouds™ is also equipped with comprehensive contact attempt controls and 100% call recording.
Providing SpeechIQ® with Quality Management solutions for businesses just like you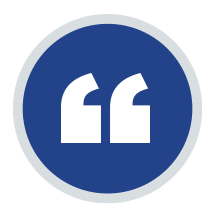 "LiveVox can be managed with relative ease. You don't have to have a large, technology supporting team in comparison to an on-premise telephony platform. Upgrades are also much simpler and less time-intensive."
—Matt Murphy | Director of Workforce Management and Dialing Operations,
Best Egg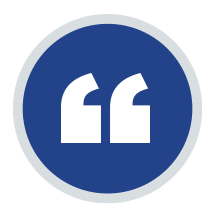 "Their customer service and support staff are top-notch. In our line of business, we have to be nimble enough to take on new clients and execute on projects in short fashion. LiveVox has provided us with all of the tools we need to accomplish this."
—Edward A. | Business Analyst,
Financial Services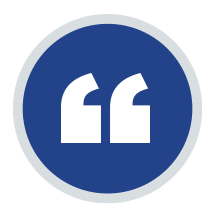 "I can tell you without a doubt that our contact rates have improved, our sales rates have improved, and we probably wouldn't have survived 2020 without LiveVox."
—Senior Director of Operations,
Consumer Finance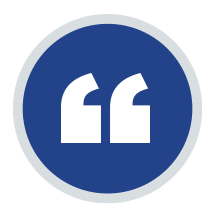 "With complete visibility and control across the customer journey….we are able to ensure we respect the customer's channel preferences while leveraging customer behavior data to drive more pro-active and intelligent strategies across new channels. As a result we saw an increase of ~50% in year over year revenue."
—Director of Operational Strategies,
Business Servicer
Frequently Asked Questions About LiveVox SpeechIQ® with Quality Management
What Is Speech Analytics?
Speech analytics automates the process of extracting the data and insights that lie buried within customer conversations to surface actionable intelligence. Modern speech analytics leverages AI technology, including automatic speech recognition, Natural Language Processing (NLP), and Machine Learning (ML), to collect, process, and analyze the voice data present in 100% of customer calls.
Speech analytics identifies and analyzes specific keywords and phrases spoken by customers to help contact center managers understand the underlying reasons or intents for the call. The software also recognizes vocal qualities such as tone, pitch, and tempo to measure customer and agent sentiment, which can reveal patterns and trends impacting customer satisfaction, as well as opportunities for agent coaching and training. 
Speech analytics is not just for transcribing and analyzing call recordings. Best-in-class solutions like LiveVox's SpeechIQ
Ⓡ
provide contact centers with omnichannel analytics capabilities by integrating voice, email, SMS, and chat interactions, allowing a 360-degree view of the customer experience.
By quickly and easily unlocking the voice of the customer buried within call and text conversations, speech analytics is transforming the contact center into a vital source of rich data insights and customer intelligence to inform decision-making across the enterprise.
Overall Benefits of Speech Analytics
An AI-powered speech analytics solution delivers the value of quick access to customer insight that can improve performance in every part of the organization. The following are a few of the top benefits for businesses:
Identify Inefficiencies
One of the fastest paths to ROI for speech analytics technology is to uncover and eliminate the hidden inefficiencies that impact agent and operational performance. 
Find the Root Causes of Customer Dissatisfaction
Tracking and understanding patterns in customer intent can reveal the underlying reasons for repeat calls and complaints. Contact centers can use this data to resolve issues before they impact the customer experience.
Improve the Quality Management Process
Giving supervisors access to 100% of the interactions taking place provides them with comprehensive data to assess agent performance. Since speech analytics automates the heavy-lifting associated with processing and analysis, supervisors have more time to provide targeted, one-on-one coaching for their agents. And agent buy-in and engagement is higher when they can review interactions to see where things went wrong and where they can improve.
Find the Conversations That Matter
The best speech analytics tools provide advanced search and filter capabilities that allow supervisors to search for keywords, sentiment, and metadata for a contextual view of call drivers.
Deliver Near-Real-Time Alerts for Risky Behavior
Whether an interaction with a customer is going badly and requires immediate escalation or an agent fails to adhere to compliance requirements, speech analytics tools can identify high-risk incidents and trigger an email or text notification that will automatically be distributed to managers and appropriate internal parties. 
Easily Manage Compliance
In addition to detecting and flagging compliance risks, such as when agents divert from the script, speech analytics captures and records consent to comply with consumer protection and debt collection regulations.
Understand Customer and Agent Sentiment
Speech analytics analyzes and scores every interaction for the emotional tone expressed to determine whether the customer's and agent's attitude is positive, neutral, or negative. Customer sentiment analysis can reveal customers' feelings about the service experience, agent performance, products, services, or the overall brand, while agent sentiment can help supervisors pinpoint coaching opportunities. 
Uncover Opportunities
Speech analytics can reveal the opportunities that exist across the enterprise. For example, sales and service agents can discover hidden needs for upselling or cross-selling to customers. Underlying customer intents may reveal patterns that indicate opportunities to automate transactions. Interaction analytics also can identify which competitors' products and services customers are talking about, what they're saying, and how they feel about them.
Share Customer Intelligence for Informed Decision-Making
AI-powered speech analytics technology makes proactive strategies possible. Contact centers hold the key to unlocking meaningful voice of the customer insights that can be shared with marketing, sales, R&D, billing, and other functions for fast, informed decision-making across the organization.
Why LiveVox?
Learn why leading contact centers chose LiveVox for their Omnichannel, CRM, AI, and Workforce Engagement Management solutions.
Certifications
LiveVox is proud to be both PCI and SOC 2 Compliant.