Frictionless Experiences
Omnichannel / AI
+ Seamless Integration Across Channels
+ Exceed Customer / Agent Expectations
+ 24/7/365 AI Self-Service And Agent Assist
360° View. 100% Synced. 0 Silos.
Contact Center CRM
+ One Central 360° View Of Everything
+ Channels, Customer Data, And Ticketing
+ Sync Across Systems With No Silos
Productivity And Performance
Workforce Engagement Management
+ Create Happy, High-Performing Teams
+ Tools That Help Guide And Empower
+ Productivity, Quality, And Compliance
Customer Care + Retail + Teleservices
Royal Caribbean International Transforms CX And Agent Workflows With LiveVox's Speech Analytics
Fintech + Lead Generation + Telecom
Best Egg Moves To LiveVox's Single Platform And Creates Frictionless Customer Experiences
BPO + Collections
Hunter Warfield Chooses LiveVox To Help Drive Digital Engagement And Self-Service Growth
Trusted

By Game-Changing Clients For More Than 20 Years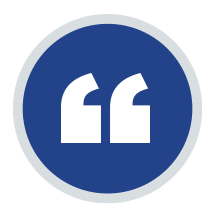 "The ability to have everything available on one platform and be able to not have to worry about the back end like we used to went a long way in our decision-making process."
— Daniel Torres, Director of IT, PBFCM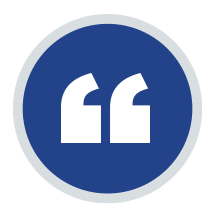 "LiveVox is an omnichannel solution that gives us a full view of each customer's journey. We can now be efficient and nimble while empowering agents with the tools and data they need to be successful."
— COO, Financial Services
Source: Interviewed for the Total Economic Impact™ of LiveVox's Contact Center Platform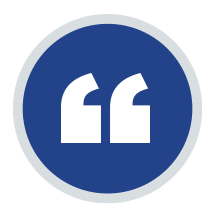 "LiveVox can be managed with relative ease. You don't have to have a large, technology-supporting team in comparison to an on-premise telephony platform. Upgrades are also much simpler and less time-intensive."
— Matt Murphy, Director of Forecasting & Analysis, Best Egg
Platform Brief
One Simple, Seamless, Secure Place To Do Everything
See how LiveVox helps you transform your contact center's performance and be a game changer for your company.
Recognized

By The Contact Center Industry's Leading Analysts
Aragon Research
2022 Globe™ for Intelligent Contact Centers
See why LiveVox was named an Innovator in Aragon Research's 2022 Globe™ for Intelligent Contact Centers.
Forrester
Total Economic Impact
This commissioned study shows a three-year, 229% ROI and payback in less than 6 months.
Frost & Sullivan
Buyers Guide
Find out how LiveVox's unified platform delivers exceptional CX in an evolving digital world.
Dive Deeper Into Our Cloud Contact Center Platform
Check out Frequently Asked Questions below.
What makes LiveVox the better choice for AI cloud contact center software?
LiveVox is a leading AI customer service software provider when it comes to AI-enabled customer support tools. LiveVox offers a wide range of AI-driven features, such as automated speech recognition, natural language processing, text and sentiment analysis as well as AI assisted response routing and conversation personalization. 
Additionally, AI-powered services are linked through LiveVox's built-in CRM. This ensures that AI technology is up to date and compatible with existing customer databases. By using AI technology supported by highly skilled customer service professionals, companies can ensure they provide excellent service while quickly addressing their customers' concerns. With LiveVox's comprehensive suite of AI-enabled customer support tools, you are assured of enhanced efficiency and improved customer experiences.
Most notable is LiveVox's intelligent bot offerings which include an intelligent virtual assistant that can be deployed and automated across voice and digital channels. LiveVox's AI customer service software provides customers with a seamless way to get their questions answered quickly and accurately. 
LiveVox also has AI-driven call routing, AI conversation analytics, AI-supported customer surveys and surveys responses, AI analytics and AI fraud detection capabilities that make it stand out from other providers. These features take away much of the manual labor associated with customer service operations and allow businesses to better serve their customers in a timely manner. Ultimately, by relying on LiveVox's advanced AI customer service software you can be rest assured that your customers will have a great experience every time they interact with your brand.
How does LiveVox excel at contact center compliance?
LiveVox is renowned for its contact center compliance solutions that enable contact centers to minimize the risk of consumer-related litigation and stay compliant with local, federal, and industry regulations. With our leading compliance solutions, contact centers are able to be protected against random and intentional customer contact compliance violations. LiveVox's proprietary platform consists of: four cloud-native, secure dialers, omnichannel compliance automation, contact data management tools, and real-time monitoring analytics which are essential in contact center compliance. 
LiveVox contact center compliance offerings also include proactive guidance from industry veterans with extensive experience in contact center risk mitigation so contact centers can avoid costly penalties before they occur. Thanks to LiveVox's contact center compliance solutions, contact centers can stay ahead of legal risks and remain problem free.
Advantages of an omnichannel CCaaS with automation
Omnichannel CCaaS (Contact Center as a Service) platforms provide a single platform to allow all customer interaction channels, such as voice, email, webchat and social media to be managed in one environment. 
This allows incoming customer inquiries and requests to be responded to quickly and efficiently, regardless of which channel they arrive on. Automation is an important addition to omnichannel CCaaS systems because they facilitate the seamless handling of day-to-day tasks. For example, automated systems can recognize customer problems automatically without human intervention and can map those queries to existing solutions – either routing them to self-service or, when accompanied by an additional knowledge base, can have them be carried out by a professional contact center agent. 
Additionally, omnichannel CCaaS with automation offers scalability for contact centers ensuring that customers' needs are met even during times of increased call volumes. In short, omnichannel CCaaS combined with automation enhances the customer experience through quicker response rates and streamlined operations for contact centers tasked with providing speedy resolutions to help customers remain informed about their interactions with businesses.
Omnichannel CCaaS automation saves time and resources, allowing for more efficient operations. Contact center managers can set parameters to respond to customer inquiries quickly and accurately without the need for manual input. This means that decisions are made in real-time and with greater accuracy. 
Omnichannel cloud based contact center software platforms like LiveVox enable contact centers to track and monitor conversations via an integrated dashboard, making it easy to review strategic objectives and meet KPIs. 
Additionally, automation techniques can easily sort customer service inquiries based on their type or priority level; categorizing them based on parameters set by call center managers. By streamlining customer service processes with omnichannel CCaaS platforms like LiveVox, contact centers get a great deal of operational savings and improved customer experience.
What Are Your Advantages

With LiveVox?

Transform your contact center's performance with a proven cloud platform that's actually easy to use and optimize.

Billions of Omnichannel interactions powered every year

Trusted by game-changing clients for more than 20 years

Recognized by the industry's leading analysts
Certifications
LiveVox is proud to be both PCI and SOC 2 Compliant.