Key Benefits of LiveVox's Integrated Agent Workflows
Use Automation to Reduce Cost & Improve Scalability
Automate processes by creating trigger-based events. Contact centers can configure specific if/then rules based on customer attributes or interaction history to automatically initiate actions across the best channel.
Increase Productivity Through a Centralized Point of Control
Create more effective campaigns by incorporating channels with the tools agents and managers need into one agent-friendly screen and eliminate clunky click-throughs and the hassle of toggling between tabs.
Improve Agent & Customer Satisfaction
Increase agent satisfaction by avoiding repetitive, tedious, and oftentimes unnecessary tasks. Simplify the requirements needed to meet customer needs and delight customers.
Create intelligent and automated workflows
LiveVox's CRM can help uncover points in the customer experience that may benefit from a specific channel interaction. LiveVox's Integrated Agent Workflows can automate these interactions by leveraging trigger-based logic to create additional event sequences based on customer attributes or recent interactions.
All interactions are connected via LiveVox's Contact Center CRM.
Incorporate all interaction history
The LiveVox CRM lets you design a data model that fits your specific business needs. Our integrations incorporate all of the upstream and downstream data for a fully unified platform experience. Integrated Agent Workflow paths help contact centers connect disparate systems throughout the organization so everyone can move in the same direction.
Learn more about our approach to integration.
Make the tools reflect your needs
Set up navigation, screen layouts, quick links, contextual scripts, and more to match your custom data model and business processes so that your tools reflect the needs of you and your agents. With customizable widgets, LiveVox's agent and manager portal can be configured to meet the specific needs of your day-to-day operation. If you can access it via a web browser, we can connect it to your desktop, eliminating the need to toggle between extra tabs.
Learn more about LiveVox's Configurable agent desktop.
Choose your integration path
LiveVox offers three types of system integrations: Data, Visual, and Workflow.
Sync data across systems via ETL, API, or our CRM Functions Library. Display data on configurable agent desktops via URL push or Iframe, and action data through our automated ticketing and agent script capabilities.
Learn more about LiveVox's Integration options.
Brochure
Learn about LiveVox's other CRM offerings
Integrated Agent Workflows is just one of many ways LiveVox helps drive personalized customer experiences. Dive deeper into all of LiveVox's CRM offering by downloading this brochure.
Providing integrated agent workflows solutions for businesses just like you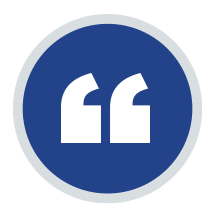 "The ability to have everything available on one platform and be able to not have to worry about the backend like we used to, went a long way in our decision-making process."
—Daniel Torres | Director of IT, PBFCM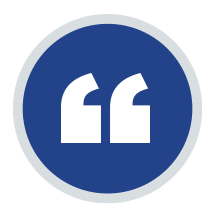 "Of all the vendors, LiveVox showed us they understood what we were trying to do. That goes a long way to have a partner that actually listens to us and understands what we want to do with the technology."
—Daniel Torres | Director of IT, PBFCM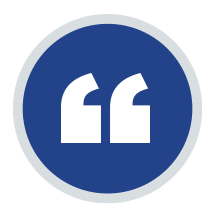 "I can tell you without a doubt that our contact rates have improved, our sales rates have improved, and we probably wouldn't have survived 2020 without LiveVox."
—Senior Director of Operations, Consumer Finance
Learn more about integrated agent workflows
Check out our Frequently Asked Questions below.
What is an Integrated Workflow (meaning)?
An integrated workflow is a work process that utilizes functions from disparate applications and systems by connecting them, typically through their application programming interfaces (APIs) or through an ETL, which is a three phase process where data is extracted, transformed, and loaded into another system.
In the contact center, integrated workflows mean that multiple systems can operate together via the seamless transfer of data and allow campaigns, contacts, and other vital support information stored in disparate places to be visible in one location.
What are the benefits of an integrated workflow?
One of the main business benefits of integrated workflows is the ability to coordinate and share data more reliably and effectively. When your data is connected across systems, changes can be implemented and managed more holistically because you're making adjustments from a central location. This ease of use also applies to additional system integrations because data preparation is simplified, so IT teams and contact center managers can focus more on extracting the right information rather than manually organizing it for transfer.
Another benefit of integrated workflows in the contact center is increased agent productivity. Without data and workflow integration, agents have no way of accessing the customer data stored in one system in another in a smooth fashion. This means they'll have to toggle between multiple systems, adding to wait times and negatively impacting call queue and resolution rates. Integrated workflows help your agents work better and do more for your customers.
What are use cases for integrated workflows in the contact center?
Integrated workflows allow for proceeds automation that improves operation efficiency. Consider these typical integrated workflow use cases as examples of how contact centers in the financial services, BPO, and teleservices industries deploy integrated workflows.
Self-service – Integrated workflows can help connect digital channels with knowledge bases, and support ticket systems so customers can access you 24/7/365.
Third-party app and system visibility – Cut down on call times by saving agents time normally spent operating multiple windows and tools by streamlining data views in a single pane of glass.
Call and transcription recording summaries – Speech analytics tools can automatically record and transcribe customer interactions for use in agent training, quality management, and even compliance controls.
Chatbots and Virtual Agents – An application of self-service, chatbots and virtual agents can handle routine customer queries like order status, balance lookups, and address changes. When requests exceed both capabilities, integrated workflows help to make the hand off from virtual to live agents smooth without losing any resolution progress.
Support ticket routing and management – Automatically catalog and route tickets as soon as customers submit them.
What are common channels used for customer service?
The most popular channel used by customers will depend on the severity of the issue they need resolved, but by and large voice phone calls remain the most frequently used method of outreach in the contact center. Webchat, SMS, and email are also popular, especially among younger generations and for less complicated needs.
What Are Your Advantages

With LiveVox?

Transform your contact center's performance with a proven cloud platform that's actually easy to use and optimize.

Billions of Omnichannel interactions powered every year

Trusted by game-changing clients for more than 20 years

Recognized by the industry's leading analysts
Certifications
LiveVox is proud to be both PCI and SOC 2 Compliant.