Key Benefits of LiveVox's Unified CRM
Many interactions, one conversation
A threaded view of all previous customer interactions in one easy-to-access place lets agents quickly personalize each conversation and update customer profiles in real-time.
Unified desktops improve customer outcomes
Eliminate the hassle of toggling between screens when time is of the essence with the perspective and capabilities agents need from a single pane of glass.
Create a holistic customer experience
Gain a single view of the customer including account information, interaction history, channel metrics, and more with the single click of a button.
A unified place to create better customer experiences
Design a data model that fits your specific business needs with simplified 3rd-party integrations that allow you to easily incorporate all upstream and downstream data, avoiding repetitive, tedious, and oftentimes unnecessary tasks.
Learn more about LiveVox's integration approach.

Empower agents to personalize each interaction
Allow agents to drive faster and more personalized conversations by arming them with an enriched agent desktop that includes an omnichannel inbox alongside full customer contact and interaction history.
Learn more about LiveVox's Configurable Agent Desktops.
A Forrester Study
The Total Economic Impact™ of LiveVox's Contact Center Platform
A commissioned study conducted by Forrester Consulting shows a three-year 229% ROI and payback in less than 6 months with LiveVox's Contact Center Platform, powered by a purpose-built CRM.
Simplify campaign creation
Implement campaigns that incorporate consent, channel preferences, customer insights, and performance history across channels in a unified platform with drag-and-drop flows for quick execution.
Learn more about LiveVox's consent management capabilities.
Create tailored omnichannel workflows
Uncover points in the customer experience that may benefit from additional communication and automate these interactions by leveraging trigger-based logic to facilitate a sequence of tasks based on customer attributes or recent interactions.
Learn more about LiveVox's Blended Omnichannel approach.
Built for Clients Like You and Many Others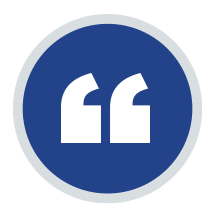 "Before, we had situations where the same customer was being contacted through multiple channels in the same day resulting in confusion and a poor customer experience. Improving customer experience is one of the huge benefits of pulling our interactions into the same omni-channel platform."
—COO, Financial Services | Source: Interviewed for the Total Economic Impact™ of LiveVox's Contact Center Platform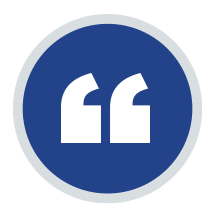 "LiveVox is an omnichannel solution that gives us a full view of each customer's journey. We can now be efficient and nimble while empowering agents with the tools and data they need to be successful."
—COO, Financial Services | Source: Interviewed for the Total Economic Impact™ of LiveVox's Contact Center Platform

Learn more about this U-CRM
Check out our Frequently Asked Questions below.
Why choose LiveVox for your unified call center CRM?
One of the main reasons to choose LiveVox is because we offer a a unified CRM that syncs channels, customer information, ticketing, and cross-platform workflows in tailored agent workspaces. The LiveVox platform seamlessly integrates digital communication channels like SMS, webchat, WhatsApp, and email with AI-enabled bots, speech analytics capabilities, and Workforce Engagement Management solutions to maximize your contact center's performance and create better customer and agent experiences.
We offer a simpler path with an out-of-the-box, fully integrated modern CRM that can supplement or replace existing customer databases. The LiveVox unified CRM centralizes key customer and interaction data across all channels and applications into a single database, creating unified customer profiles with insight across the entire customer journey.
Essential features of a call center CRM
The LiveVox CRM essential features include:
Ticketing and scripting
Multichannel campaign configuration
Universal customer profiles
Consent tracking
Secure payment capture
Configurable agent desktops with advanced screen pops
Integrated agent workflows
Third-party system integrations
Omnichannel inboxes
Multiple voice dialing modalities
Knowledge center
What Are Your Advantages

With LiveVox?

Transform your contact center's performance with a proven cloud platform that's actually easy to use and optimize.

Billions of Omnichannel interactions powered every year

Trusted by game-changing clients for more than 20 years

Recognized by the industry's leading analysts
Certifications
LiveVox is proud to be both PCI and SOC 2 Compliant.