Key Benefits of LiveVox's Knowledge Center
Instill confidence in agents & impact CX across the contact center
Easily organize & present information to customers and employees via web widget or embedded frame within the Agent Desktop
Socialize internal knowledge to drive resolutions
Create a searchable public knowledge base of helpful articles to encourage self-service & leverage material for continuous agent training.
Ensure consistency & standardize your support processes
Click-of-a-button desktop access lets agents reference & share helpful content while interacting with customers over email, SMS, or chat sessions.
Create, collaborate, and share support content easily
Leverage pre-made templates and an intuitive editor to create insightful articles with rich formatting, infographics, and videos. Collaboration tools make it easy for authors to review feedback, leave comments for team members, and manage the publishing workflow.
Free up agent bandwidth & encourage self-service
Deflect repetitive questions and lower inbound costs by integrating LiveVox's Knowledge Center with Webchat to let customers choose the best and fastest way to solve their problems.
Learn more about LiveVox's Webchat capabilities.
Make better self-service decisions based on data
The LiveVox Knowledge Center continuously learns from user behavior to suggest the best help content. Determine new help content needs & craft trouble-shooting tips to help agents deliver consistent, high-quality service.
Learn more about LiveVox's BI capabilities.
Brief
In-Depth Look at Knowledge Center
Get a deeper look at LiveVox's knowledge base software in this Knowledge Center product overview.
Brochure
In Depth Look at LiveVox's Next Generation CRM
Knowledge Center is just one of many ways LiveVox helps drive personalized customer experiences. Dive deeper into all of LiveVox's CRM offerings by downloading this brochure.
Providing knowledge center solutions for businesses just like you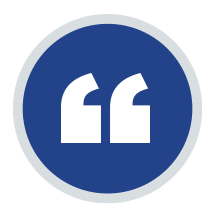 "The ability to have everything available on one platform and be able to not have to worry about the backend like we used to, went a long way in our decision-making process."
—Daniel Torres | Director of IT, PBFCM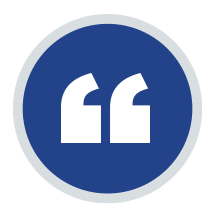 "LiveVox can be managed with relative ease. You don't have to have a large, technology supporting team in comparison to an on-premise telephony platform. Upgrades are also much simpler and less time-intensive."
—Matt Murphy | Director of Workforce Management and Dialing Operations, Best Egg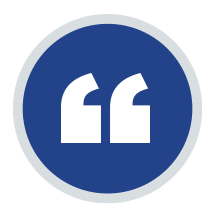 "No matter what the challenge is, whatever the new thing is behind the next turn that you have to deal with in your business, you need a solution that can adapt…LiveVox is there in the boat with us."
—VP | Workforce Management, Business Servicer
Why choose LiveVox for CRM knowledge center software for contact centers?
LiveVox offers CRM knowledge center software that is designed to make customer engagement easy and effective. With an abundance of features and capabilities, it provides a comprehensive CRM system for contact centers of all sizes. It enables real-time access to customer profiles and CRM systems as well as automatic synchronization of incoming CRM data, streamlining processes and reducing manual effort. Additionally, through intuitive CRM integration with other third-party applications in the cloud, LiveVox allows contact centers to maximize the value of their CRM investments while minimizing cost. With this powerful knowledge center software, contact centers can deliver amazing service experiences that foster loyalty and trust with customers.
Advantages of a self-service knowledge base for customer service
A
self-service knowledge base
for customer service is an invaluable tool in today's technological environment. This type of system provides customers with the ability to
find their own solutions to problems quickly
, without needing to contact customer service representatives.
The self-service knowledge base is beneficial for both the customer and the company, as it reduces wait time and resources needed in order to resolve issues. Further, the self-service solution often allows customers more control over their own experience by providing access to an extensive library of information that they can use at their own convenience and pace. With self-serve options from a reliable knowledge base, customers are able to quickly find answers and gain satisfaction from completing their tasks on their own timeline.
What Are Your Advantages

With LiveVox?

Transform your contact center's performance with a proven cloud platform that's actually easy to use and optimize.

Billions of Omnichannel interactions powered every year

Trusted by game-changing clients for more than 20 years

Recognized by the industry's leading analysts
Certifications
LiveVox is proud to be both PCI and SOC 2 Compliant.