Refresh your IVR and provide better self-service with Intelligent Virtual Agents
Easily incorporate no-code AI-powered Virtual Agents that increase efficiency, create a better CX, and enhance live agent interactions—on any platform.
See How Easy LiveVox's Practical AI Is To Use + Manage + Optimize → Get Our AI Starter Kit
Key Benefits of LiveVox's Virtual Agents
Live Monitoring and Reporting
LiveVox gives you superior visibility, enabling you to track AI Virtual Agent activity, listen to call recordings, and score calls with Speech Analytics—exactly the same way you do with human agents.
Fine Tune at Mass Scale
Instead of coaching and training on a single agent-by-agent basis, managers can make instant changes to every AI Virtual Agent, at the same time, to optimize operations and improve the customer experience.
Better, Faster, and More Personalized Interactions
Our Virtual Agents are integrated directly with Contact Manager or your existing database, seamlessly pulling customer information to personalize each conversation for better results.
Improve CX Without Adding Agents
Answer calls from customers day and night, reduce hold times and call deflection rates, increase First Call Resolution while decreasing Average Handle Time, and even provide triggered links to customers via SMS or email.
Boost Capacity and Agent Efficiency
The number of AI Virtual Agents you can implement is limited only by your needs and server capacity—and once installed, your human agents can focus on the most important interactions instead of wasting time on routine ones.
Positive ROI for Your Bottom Line
Our AI Virtual Agents are among the lowest cost in the market for this technology—eliminate the need to dal with expensive and challenging hurdles of changing your ACD, PBX, or IVR.
Codeless Automation
Rapidly deploy bots without engineering effort. Advanced AI and Natural Language Processing provide fast, accurate self-service in no-code IVR workflows.
Bring Your Own Bot
Use the LiveVox bot or leverage our standard integrations with Google Dialogflow, Interactions, and Voca.AI for a vendor-agnostic "Bring Your Own Bot" scenario, enabling a product vs. project implementation.
Streamline Escalations
Capture all AI Virtual Agent interaction data and pass conversion history to live agents for assisted escalations that prevent customers from having to repeat themselves.
Industry Analyst Report:
LiveVox Earns Recognition in The Forrester Wave™: Contact Center As A Service, Q1 2023
LiveVox has been recognized as a Contender among the companies Forrester considers to be the 11 most significant providers in the CCaaS world.
Download the full report to learn more about the current CCaaS landscape
Providing omnichannel solutions for businesses just like you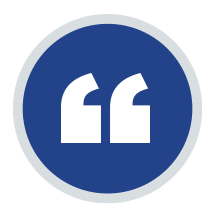 "The automated scorecards have allowed us to feel confident our QA Scores are not skewed due to sample size. It's been a game-changer for us and certainly, our clients are thankful!"
— Jaimie Bell | VP Client Solutions, The Office Gurus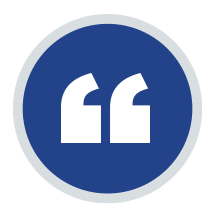 "Managing the number of staff and their schedules is driven by the data that we receive from LiveVox because it tells us trends on calls, texts, emails, everything. The data drives our workforce management solution to ensure that we know where agents are needed, who needs to be working, and at what time they are needed."
— COO, Financial Services
Source: Interviewed for the Total Economic Impact™ of LiveVox's Contact Center Platform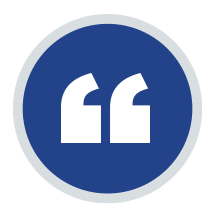 "Managers have been so happy with their ability to now monitor their agents because they feel like they're catching stuff that they were missing before like agents taking too long on calls, going to break for too long, or not coming back from lunch."
— COO, Financial Services
Source: Interviewed for the Total Economic Impact™ of LiveVox's Contact Center Platform
Learn more about this product
Check out our Frequently Asked Questions below.
What makes LiveVox's AI-enabled Virtual Agent solution unique/better other vendors out there?
LiveVox's AI-enabled virtual agent solution goes beyond basic chatbot pick lists and FAQS and offers end users human-like, conversational experiences that can be tracked, monitored, and calibrated just as a human agent interaction would. That's because LiveVox's standard public APIs log AI Virtual Agents onto the LiveVox platform the same way human agents are authenticated. This approach provides contact centers with unified dashboards, reporting, and call recordings, for both human and AI Virtual Agents, so organizations get a comprehensive understanding of both.
Virtual agents can be used on their own and tacked onto existing communication channels, or amplified by other solutions within the LIveVox ecosystem such as SpeechIQ, Workforce Engagement, and Quality Management.
What are a few industry use cases for AI virtual agent technology?
A few popular use cases include:
• Record details for Refuse to Pay (E.g., Bankruptcy Claims, Dispute, Deceased)
• Answer Frequently Asked Questions (FAQ)
• Schedule appointments
• Obtain Account Balance
• Request Letters (E.g., Paid in Full, Settlement in Full, or Account Status Letter)
• File a Fraud Claim
• Provide Company Details (E.g., Company mailing address, website, phone number, Hours, directions)
• Address wrong number calling
• Accept a General Complaint
• Gather various data from the caller (E.g., Insurance Claim details, phone numbers etc.)
• Provide Caller Specific Details (E.g., Product Warranty Info.)
• Check Company Inventory
How do you easily begin using virtual agents in your call / contact center?
To begin using virtual agents in your call/contact center, you'll need to identify where you wish to deploy the technology and then leave the rest to us!
We typically break the project down into two phases:
Phase 1: Intent Capture – This is a fact gathering phase that will help prioritize the most used conversation flows and assist with areas to concentrate on first.
Phase 2: Conversation Flow Implementation – Single Conversation Flow implementation that will be repeated for multiple conversation flows.
LiveVox will work directly with your IT and subject matter expert personnel and provide an implementation team to offer support every step of the way. Your implementation team will include a project manager, a solution consultant, and a business consultant.
Best Practice Video
6 Ways to Benefit from Virtual Agents
Learn about the top 6 ways contact centers are leveraging Virtual Agents to service more consumers and improve CX.
LiveVox Omnichannel Capabilities
Multichannel Agent Desktop
Blended voice and message routing
Mass and 2-Way Email
Mass and 2-Way SMS
Human Text Initiator (HTI®)
Chatbots
WhatsApp
Virtual Agents
2-Way Webchat
Template Creation & Canned Messages
Compliance with CTIA Standards and CAN-SPAM
Embedded Consent Management
Outbound Campaign Configuration
Campaign Dashboard
Multichannel Reporting
Native CRM and WEM Functionality

Outbound Attempt Supervisor
What Are Your Advantages

With LiveVox?

Transform your contact center's performance with a proven cloud platform that's actually easy to use and optimize.

Billions of Omnichannel interactions powered every year

Trusted by game-changing clients for more than 20 years

Recognized by the industry's leading analysts
Certifications
LiveVox is proud to be both PCI and SOC 2 Compliant.