Key Benefits of LiveVox's Email
Personalize Email Engagement
Build rich, marketing-style emails via an interactive and intuitive HTML editor and improve personalization with a customizable "from" field.
Asynchronous communication
Unlike other channels that confine conversations with customers to sessions, email lets customers respond to you when it's convenient, making for improved customer experiences.
Understand performance
Gain visibility into interactions with Email specific or cross-channel reporting that helps you understand factors that impact other key performance indicators.
Segment and target your emails
LiveVox's robust campaign configuration capability & email ticket system allows you to segment email lists based on specific customer attributes or interaction history.
Learn how our CRM makes this happen.
Empower Agents to service all channels
Agents are presented with customer account information and full omnichannel interaction history, enabling a seamless escalation from one channel or one agent to another. 
Learn more about LiveVox's Agent Desktops.
Manage email compliance
Simplify blacklist management and address regulations like CAN-SPAM with embedded opt-out conditions for in-channel consent coverage.
Learn more about LiveVox's approach to compliance.
Providing workforce engagment management for businesses just like you
Here is where you would put additional copy if you need to.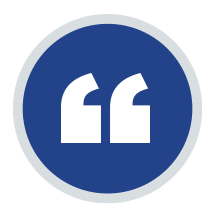 "LiveVox's Customer Engagement Platform with integrated email allowed us to easily evolve to more modern engagement strategies while minimizing compliance risk."
—Director of Operational Strategies, Business Servicer
Learn more about this product
Check out our Frequently Asked Questions below.
What makes LiveVox's email for call/contact centers better?
The beauty of choosing LiveVox as the email provider for your call/contact center is that we offer two-way communication in a unified suite and commonly used capabilities like ticketing and automated workflows can easily be added.
We include email, SMS, and webchat together so you can engage with customers across a true omnichannel landscape with threaded interaction histories in multichannel inboxes. The LiveVox campaign build technology also allows agents to move easily between email, voice, SMS, & other messaging channels from a single desktop. Risk mitigation is key to any part of the LiveVox Platform, and this is especially important for email communication. LiveVox helps mitigate compliance risk exposure with alignment to CAN-SPAM regulation.
Can you use LiveVox as an omnichannel ticketing system?
Yes. LiveVox makes the process of tracking customer issues simpler by allowing your organization to create ticket structures specifically for your business and its needs with a vast array of automatic workflows, ticketing permissions, and more. Administrators can easily configure multiple ticket types with unique data structures to ensure relevant information is captured during conversations. All customer conversations as well as supporting documents are tracked and managed utilizing the ticket as the index, ensuring continuity within your organization as the ticket is worked on by multiple teams.
Can you use LiveVox for outbound email marketing?
Yes. LiveVox email users can build rich, marketing-style emails via an interactive and intuitive HTML editor and greatly expand the scope of their outbound email communications and campaigns. HTML can be easily imported and exported providing great flexibility in email look and feel with virtually no email size limitation. Outbound email marketing campaigns can be personalized to deliver a multitude of promotional or offer upsell experiences with custom sender names, targeted segmentation, and automation. Outbound campaign teams can view analytics and enable cross-channel attribution all while ensuring effective consent management.
LiveVox Omnichannel Capabilities
Multichannel Agent Desktop
Blended voice and message routing
Mass and 2-Way Email
Mass and 2-Way SMS
Human Text Initiator (HTI®)
Chatbots
WhatsApp
Virtual Agents
2-Way Webchat
Template Creation & Canned Messages
Compliance with CTIA Standards and CAN-SPAM
Embedded Consent Management
Outbound Campaign Configuration
Campaign Dashboard
Multichannel Reporting
Native CRM and WEM Functionality

Outbound Attempt Supervisor
What Are Your Advantages

With LiveVox?

Transform your contact center's performance with a proven cloud platform that's actually easy to use and optimize.

Billions of Omnichannel interactions powered every year

Trusted by game-changing clients for more than 20 years

Recognized by the industry's leading analysts
Certifications
LiveVox is proud to be both PCI and SOC 2 Compliant.