Key Benefits of LiveVox's Work Center
Everything in one place
LiveVox Work Center is a continually updated, centralized hub for tasks, alerts, coaching, and eLearning. Easy access to everything your agents need to do, know, and think about is just a click away.
Agents stay organized and connected
Our user-friendly contact center workspace helps to ensure that customer or managerial communications don't fall through the cracks and allows agents to prioritize their work with ease.
A quick snapshot of what's on track
Agents get a quick, handy snapshot of what's on track, what's due, and what's urgent. This allows them to prioritize work with ease and stay organized, no matter how quickly their tasks change.
Product Brief
In-Depth Look at LiveVox's Work Center
Find out how LiveVox's Work Center keeps your teams on track, productive, and focused on what matters most.
Product Brief
Break Down Silos and Keep Teams Aligned
Streamline the flow of information between agents, teams, managers, and departments while reducing the noise from third-party applications. LiveVox Connect is fully integrated into the platform and allows users to chat and send announcements, alerts, polls, surveys, and more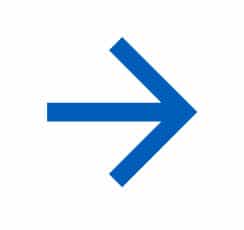 Deliver Precise Feedback and Coaching with Ease
Deliver targeted and effective feedback, coaching, and training to agents with user-friendly tools that are fully integrated into the LiveVox platform. Provide agents with the flexibility to access training materials from anywhere and managers with the ability to monitor progress in real-time.
Maximize Agent Performance with a Single Pane of Glass
Provide easy access to all the information agents need right from a single window, saving them from the hassle of toggling between screens to get the job done. LiveVox's Configurable Agent Desktops can be easily customized to fit your business needs and seamlessly integrates third-party data.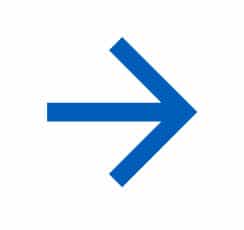 Learn About LiveVox's Other WEM Offerings
Work Center is just one of many ways LiveVox helps you manage your workforce. Find out about LiveVox's other WEM capabilities.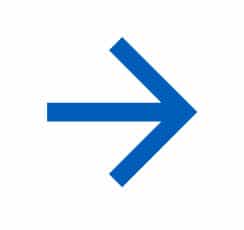 Learn more about Work Center
Check out our Frequently Asked Questions below.
What are the causes of low agent productivity in a call center?
Contact centers face the constant challenge of achieving optimal performance levels while ensuring excellent customer service. Yet, one of the biggest obstacles to reaching these goals is low agent productivity.
Understanding the unique challenges that agents face daily is critical to identify solutions that target the root of the problem rather than just treating its symptoms. For instance, you may assume that a low-performing agent requires additional training when, in reality, the issue may stem from poor technology, inefficient workflows, or lack of support and resources.
Here are some of the most common causes of low productivity among contact center agents:
Lack of agent engagement: When employees feel disconnected or disengaged, they are less likely to put forth their best effort or actively participate in improving their work performance. In addition, disengaged agents are more likely to take unnecessary (or longer) breaks, engage in non-work-related activities, and are more likely to quit.
Inadequate training: Agents who are not adequately trained may feel unprepared to handle complex customer inquiries or technical issues, leading to longer handling times and more errors. And agents who are not confident in their abilities become more easily stressed or disengaged from their work, resulting in decreased productivity and poor service quality.
Poor management practices: Supervisors who do not provide clear direction, sufficient support, or constructive coaching and feedback may cause confusion, frustration, and demotivation among agents. Also, policies and scripts that limit agents' autonomy in resolving customers' issues lead to decreased engagement and performance levels.
Inefficient scheduling: Understaffing leads to agent burnout, overstaffing results in wasted resources. In addition, when schedules are not aligned with agents' work preferences and skill sets, they become disengaged or experience conflicts with their personal commitments, leading to higher absentee rates and burnout.
Poorly defined metrics or unrealistic goals: When performance metrics are unclear, agents may focus on the wrong things, resulting in wasted time and decreased productivity. Lack of clarity also contributes to agent frustration, disengagement, and higher turnover rates. Setting unrealistic targets for call center agents often causes burnout. When agents are pressured to meet unrealistic goals, they may rush through customer interactions, misinterpret customer issues, or take shortcuts in established workflows to save time, ultimately leading to incomplete or suboptimal solutions for customers.
Lack of feedback and coaching: Without targeted feedback, agents may not be aware of their strengths and weaknesses and may fail to improve their performance over time. This can lead to job dissatisfaction, a drop in agent engagement, and low morale. For the operation, lack of coaching results in under-skilled agents, longer handle times, poor service quality, and low first-call resolution rates.
Clunky, manual workflows: Increased error rates and handling times can often be traced to disorganized or improperly integrated workflows. When agents must spend more time on tedious and repetitive tasks, they have less time to focus on complex customer issues, leading to lower productivity, job satisfaction, and customer satisfaction.
Outdated technology: Legacy call center systems can be slower, less reliable, and may not provide agents with the tools they need to perform their jobs efficiently. In addition, older systems typically do not integrate well with newer technologies or channels, forcing agents to waste time switching between different applications or platforms.
How can a unified agent workspace improve the performance of a contact center?
Providing agents with appropriate tools and resources is paramount to their success and the overall performance of a contact center.
Apart from answering customer inquiries, agents are also responsible for performing administrative tasks, attending training sessions, and managing back-office duties related to customer requests. Without a centralized workspace, the chore of constantly switching among disconnected applications or platforms to complete daily tasks can be frustrating and time-consuming.
When burdened with inefficient tools, agents can miss critical notifications, deadlines, and follow-up reminders, compromising their ability to deliver a quality customer experience.
A unified agent workspace can significantly improve contact center performance by providing a centralized hub for work tasks, notifications, reminders, scheduled call-backs, coaching, and eLearning assignments.
Giving agents a user-friendly contact center workspace that combines all their day-to-day activities, communication streams, and learning into a single, secure homepage allows them to easily prioritize their work to stay organized and quickly adapt to changes throughout the day. Keeping frontline teams on track, productive, and focused on what matters most significantly improves overall contact center performance.
What are the key capabilities and features of a contact center agent workspace?
A centralized contact center agent workspace simplifies agents' workday by providing easy access to everything they need to do, know, and think about.
What are the key features and capabilities of an agent workspace that can transform a contact center team's performance?
User-friendly, easy-to-navigate interface designed for maximum efficiency and productivity. Agents should be able to get started quickly without requiring complex training or long onboarding processes.
Personalized for each agent to display only the information they need, based on their access and permissions.
Unifies all work tasks, communications, and learning into one secure homepage, reducing manual steps and search time while providing fast and easy access to pertinent information.
Integrated alerts to help frontline agents prioritize tasks while saving time for supervisors by setting notifications and alerts to monitor agent progress and real-time performance without the need for manual monitoring.
Contact agent workspaces like LiveVox's Work Center provide secure anywhere access. Work Center is fully integrated into LiveVox's public cloud platform, which delivers industry-leading reliability and security.
Integrated Performance Analytics
150+ Out of Box Advanced Reports
Agent, Multichannel, and Quality Management Data
PTO Management
Auto call disposition
Drag and Drop Visual UI
Reporting Distribution and Access Controls
CSAT Analysis
Agent Scorecards
Agent Work Queue
Auto call summary
Coaching and E-Learning
Forecasting
Voice and Multichannel Inbox
Schedule and Shift Adherence and Management
Intent identification
Content Library
Machine Learning Models
Native CRM and Channel Functionality
Sentiment analysis
What Are Your Advantages

With LiveVox?

Transform your contact center's performance with a proven cloud platform that's actually easy to use and optimize.

Billions of Omnichannel interactions powered every year

Trusted by game-changing clients for more than 20 years

Recognized by the industry's leading analysts
Certifications
LiveVox is proud to be both PCI and SOC 2 Compliant.