Key Benefits of LiveVox's eLearning
Improve performance and productivity
LiveVox's quarterly upgrades help you stay ahead of customer expectations and regulatory requirements.
Develop your agents regardless of location
Drive agent performance by providing targeted, effective, and trackable training and coaching to your agents wherever they are.
Empower managers
Easily create workflows to assign and track training and coaching tasks to individual agents or teams, regardless of location.
Easily assign and track training tasks
Assign tasks to individual agents, teams, or your whole contact center, and track acknowledgment and completion all through one easy-to-use interface.
Provide highly-detailed feedback
Effortlessly distribute your own call and screen recordings directly to agent desktops and include manager notes, tagged audio, and scorecards.
Providing eLearning Solutions for Businesses Like Yours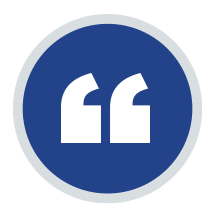 "LiveVox can be managed with relative ease. You don't have to have a large, technology supporting team in comparison to an on-premise telephony platform. Upgrades are also much simpler and less time-intensive."
—Matt Murphy | Director of Workforce Management and Dialing Operations, Best Egg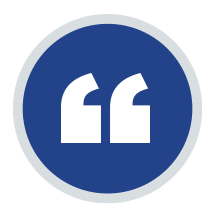 "No matter what the challenge is, whatever the new thing is behind the next turn that you have to deal with in your business, you need a solution that can adapt…LiveVox is there in the boat with us."
—VP | Workforce Management, Business Servicer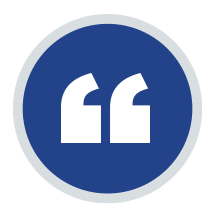 "With complete visibility and control across the customer journey….we are able to ensure we respect the customer's channel preferences while leveraging customer behavior data to drive more pro-active and intelligent strategies across new channels. As a result we saw an increase of ~50% in year over year revenue."
—Director of Operational Strategies, Business Servicer
Frequently Asked Questions About e-Learning Call Center Training
Why choose LiveVox for contact center eLearning and coaching?
LiveVox is the perfect contact center eLearning and coaching choice
due to its user-friendly features, integrated performance analytics, convenient access, and actionable insights. Not only does it offer contact centers the ability to build their own customized contact center eLearning plans with an up-to-date curriculum, but it also provides reliable data to identify areas for improvement.
Additionally, contact center agents have easy online access to materials wherever they are, whenever needed. Ready-made dashboard solutions allow contact centers to get timely patterns in data through relevant reports so they can make better decisions. LiveVox's contact center eLearning and coaching solutions create a fun and engaging virtual support system that helps contact centers maximize their services.
Essential features of eLearning for call center agents
When training contact center agents, it is essential to equip them with the necessary tools and materials they need to achieve success in their roles.
Contact center eLearning is an effective way of doing this, providing remote training that covers topics such as product knowledge, customer service processes, communication strategies, and psychological principles. eLearning can also be used in tandem with coaching by managers or senior contact center agents to give agents a real-world experience so they are better prepared to handle customer interactions when they go live on the job.
Ultimately, contact center eLearning and coaching should include resources such as interactive digital manuals, original videos and interactive quizzes that test retention of materials learned. When these essential features are integrated into contact center training programs, it promotes greater engagement from contact center agents and facilitates more efficient learning outcomes.
What Are Your Advantages

With LiveVox?

Transform your contact center's performance with a proven cloud platform that's actually easy to use and optimize.

Billions of Omnichannel interactions powered every year

Trusted by game-changing clients for more than 20 years

Recognized by the industry's leading analysts
Certifications
LiveVox is proud to be both PCI and SOC 2 Compliant.