Key Benefits of LiveVox's Customer Journey Analytics
Quickly visualize your customers' journeys
Customer Journey Analytics gives you an end-to-end view of how customers move through different channels and touchpoints so you can easily identify patterns and uncover opportunities for improvement.
Create strategies based on actual behavior
Understand your customers' decision-making processes and use this insight to create tailored experiences that reduce customer effort and enhance operational efficiency.
Instant insights: No integration required
Get actionable insights faster with LiveVox's native analytics. No lengthy data integration or disruption to your business. Organized and readily available data for informed decision-making.
Product Brief
In-Depth Look at LiveVox's Customer Journey Analytics
Find out how LiveVox's Customer Journey Analytics will help you create strategies that result in more effective, low-effort journeys that transform both CX and operational efficiency.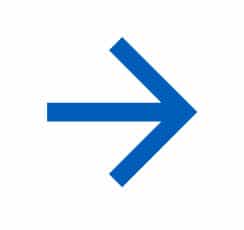 Understand Why Your Customers Are Calling
LiveVox's AI-powered tools quickly analyze the reasons behind customer contact, providing accessible reports and dashboards. Customer Intent Reports dive deeper, revealing recurring inquiries for self-service, unspoken needs, and opportunities for agent training.
Gain Seamless Access to Customer Insights Out of the Box
Empower your managers with 360-degree omnichannel insights. Get a comprehensive view of your business with over 150 reports designed for modern contact centers. It's never been easier to make smarter decisions for your business.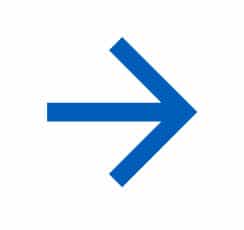 Integrated Performance Analytics
150+ Out of Box Advanced Reports
Agent, Multichannel, and Quality Management Data
PTO Management
Auto call disposition
Drag and Drop Visual UI
Reporting Distribution and Access Controls
CSAT Analysis
Agent Scorecards
Agent Work Queue
Auto call summary
Coaching and E-Learning
Forecasting
Voice and Multichannel Inbox
Schedule and Shift Adherence and Management
Intent identification
Content Library
Machine Learning Models
Native CRM and Channel Functionality
Sentiment analysis
Dive Deeper Into Customer Journey Analytics

Check out Frequently Asked Questions below.
What is customer journey analytics?
Customer journey analytics uses data and analytics to understand how customers interact with a brand or organization by tracking the entire customer experience — from initial engagement through purchase, payment, follow-up interactions, and beyond. 
Customer Journey Analytics works by collecting data from various touchpoints, such as websites, social media, marketing emails, promotions, and customer support interactions. This information is then combined and analyzed to create a comprehensive map of the different touchpoints and stages of interaction to identify friction points, areas where customer needs are not being met, and opportunities for improvement.
By understanding how customers move through different stages, businesses can make informed decisions to enhance their service delivery or product to improve customer satisfaction and loyalty.
What is an example of customer journey analytics?
An example of Customer Journey Analytics in action would be an e-commerce company looking to improve its online shopping experience. The company might collect data from different touchpoints, such as website visits, online chat interactions, social media interactions, and customer service inquiries. By analyzing this data, the company can identify patterns and trends in customer behavior, such as which products are popular, common customer complaints and issues, and key factors influencing customers' purchasing decisions.
For instance, the analysis may show that many customers abandon their shopping carts during checkout. By digging deeper into the data, the company identifies several causes: a complicated checkout process, slow loading times, and limited payment options. Addressing these issues will improve the customer experience, increasing satisfaction and conversion rates.
Why use LiveVox for customer journey analytics?
LiveVox's Customer Journey Analytics provides you with the tools and insights necessary to understand the impact of every touchpoint on your customers' decisions. By leveraging our platform, you can create targeted strategies that improve the customer experience and drive operational efficiency and business growth. 
Here's why LiveVox is the ideal choice for your customer journey analytics:
Comprehensive mapping:

LiveVox simplifies the process of creating detailed customer journey maps, enabling strategy based on actual behavior.

In-depth insights:

Our platform reveals cause-and-effect relationships in customer journeys, empowering targeted strategies for improved experiences.

Multichannel analysis:

Easily track and analyze customer journeys across channels to identify optimal paths for achieving customer goals.

Cross-channel optimization:

Analyze steps and cross-channel strategy impacts on revenue or costs, fine-tuning your customer engagement approach.

Data-driven decisions:

LiveVox's analytics unlock critical insights, ensuring strategies align with customer needs, and boosting satisfaction and loyalty.

Quick insights:

LiveVox's integrated Customer Journey Analytics enables faster access to valuable insights for agile decision-making.

Streamlined data:

Simplified data collection and management across touchpoints provides a real-time, comprehensive understanding of customer behavior.

Ready-to-analyze data:

LiveVox offers organized, standardized data without integration hassles, enabling informed decisions from a single source.

User-friendly interface

: Designed for non-analysts, our intuitive tool allows contact center strategists to efficiently analyze data and make strategic decisions.
Elevate your customer engagement and drive efficiency with LiveVox's Customer Journey Analytics. Unlock valuable insights to transform your business today. Contact a specialist to see it in action!
What Are Your Advantages

With LiveVox?

Transform your contact center's performance with a proven cloud platform that's actually easy to use and optimize.

Billions of Omnichannel interactions powered every year

Trusted by game-changing clients for more than 20 years

Recognized by the industry's leading analysts
Certifications
LiveVox is proud to be both PCI and SOC 2 Compliant.