Key Benefits of LiveVox's Call and Screen Recording
Reduce risk
Gain complete "eyes and ears" visibility on 100% of interactions across all channels, effortlessly retrieve and play back any interaction.
Improve agent performance
Understand how agents are dealing with on-screen processes and provide highly detailed feedback in the form of annotated, synchronized call and screen recordings.
Refine workflows
Capture the full desktop, including dual monitors, so you can see whether agents are taking payments securely, and if they are engaging in on-screen distractions.
Record and play back everything
Easily retrieve, distribute, and play back comprehensive call recordings that include the full desktop screen, agent information, and all relevant call metadata.
Learn how to leverage this data with SpeechIQ® with Quality Management.
Unlock a powerful coaching resource
Score and add notes or comments to call and screen recordings to leverage during training and coaching sessions with your agents.
Learn more about our Quality Management tools.
Simple and secure
Our PCI-DSS certified platform makes it easy to securely store and access sensitive data without the need to manually redact payment information.
Learn more about our approach to payment data.
Integrated Performance Analytics
150+ Out of Box Advanced Reports
Agent, Multichannel, and Quality Management Data
PTO Management
Auto call disposition
Drag and Drop Visual UI
Reporting Distribution and Access Controls
CSAT Analysis
Agent Scorecards
Agent Work Queue
Auto call summary
Coaching and E-Learning
Forecasting
Voice and Multichannel Inbox
Schedule and Shift Adherence and Management
Intent identification
Content Library
Machine Learning Models
Native CRM and Channel Functionality
Sentiment analysis
Product Brief
In-Depth Look at Call and Screen Recording
Get a deeper look at LiveVox's Call and Screen Recording functionality.
Providing workforce engagment management for businesses just like you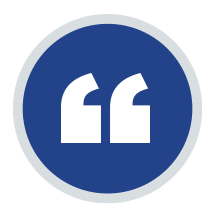 "Prior to LiveVox, we were using several different applications across voice, email, and SMS. With LiveVox, all of our channels are on a single platform, providing our agents with the insight they needed to immediately identify and service the customer, regardless of the channel."
—Tom Nusspickel | COO, American First Finance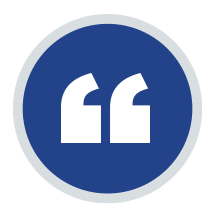 "LiveVox was essential to accelerating our evolution to a digital-first model. This was the platform where we could introduce the power of digital channels in order to connect with consumers. So it was actually a way to accelerate our thinking around omnichannel."
VP, Strategic Development, Business Servicer
Frequently Asked Questions about contact center recording
Why choose LiveVox for contact center call recording software?
LiveVox provides
contact center call recording software
that makes it easy to store and manage recordings. Users benefit from a user-friendly interface that allows multiple search functionalities and enhanced reporting capabilities,
enabling seamless quality assurance processes
. Featuring advanced encryption algorithms, this contact center call recording software also provides peace of mind as it ensures secure storage.
LiveVox also offers transcription capability for audio files, increasing efficiency when managing contact center conversations. To top it off, LiveVox contact center call recording software is easily customized with flexible pricing options so users can build a plan that best fits the needs of their business.
Essential features of a screen and call recording system for call centers
For contact centers, having an effective call recording system in place is of paramount importance. Such a system has certain essential features that must be available in order to ensure that contact center operations are running smoothly. These include the ability for a manager or system administrator to set granular permissions for agents, the availability of a searchable voice log database, automatic audio archiving and retrieval capabilities, user-friendly reporting options, strong encryption of all data stored on the platform, and integration with contact center analytics software plugins. Investing in contact center call recording software that provides each of these features will help guarantee a secure and efficient contact center environment.
What Are Your Advantages

With LiveVox?

Transform your contact center's performance with a proven cloud platform that's actually easy to use and optimize.

Billions of Omnichannel interactions powered every year

Trusted by game-changing clients for more than 20 years

Recognized by the industry's leading analysts
Certifications
LiveVox is proud to be both PCI and SOC 2 Compliant.