Key Benefits of LiveVox's Agent Scheduling
Take the stress out of agent scheduling
Easily create, edit, and distribute contact center schedules via email, SMS, or in-platform. Copy default schedules and share them as far in advance as needed. Everything you need to manage your workforce in one central platform.
Intuitive interface for flexible scheduling
Drag-and-drop functionality makes it easy to rearrange and customize shifts, assignments, and breaks. Agents have the ability to manage their own schedules using self-service features to request time off, sick leave, or shift swaps.
Real-time adherence monitoring
Detailed adherence data provides real-time visibility into agent performance. Managers can also set up automated alerts to monitor schedule adherence, trigger alerts when agents go out of adherence, and make adjustments on-the-fly to maintain optimal service levels.
Brief
All Your Agents' Tasks, Coaching, and Notifications in One Secure Place
Increase your team's efficiency and effectiveness with a centralized workspace that keeps them focused and on track. With easy access to all relevant information, your agents can quickly and confidently carry out their work. Say goodbye to scattered tasks and hello to a more streamlined and comprehensive approach with LiveVox's Work Center.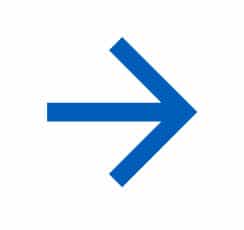 Streamline Your Team's Internal Communication
Streamline the flow of information between agents, teams, managers, and departments while reducing the noise from third-party applications. LiveVox Connect is fully integrated into the platform and allows users to chat and send announcements, see alerts, take polls, respond to surveys, and more.
Boost Agent Engagement and Transform Customer Experience
Understand and analyze all of your customer interactions with industry-leading accuracy and speed. LiveVox's SpeechIQ® with Automated Quality Management will help you to achieve better agent performance, improved operational efficiencies, and increased flexibility all while maintaining PCI compliance.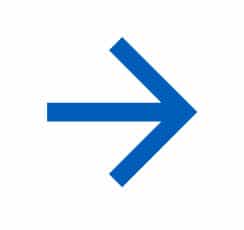 Empower, Engage, and Develop Every Agent on Your Team
Automate manual processes and guide agents along the right path during every interaction. Using real-time speech-to-text processing to provide agents with live information and guidance during customer interactions, Agent Assist automates vital processes like call note taking, workflow automation, and call summarization.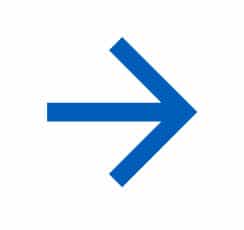 Learn more about Agent Scheduling
Check out Frequently Asked Questions below.
What is agent scheduling?
Agent scheduling is the process of assigning shifts and work hours to contact center agents who handle customer interactions through various channels such as phone, email, chat, or social media.
Contact center scheduling is a key component of workforce management. Effective contact center agent scheduling ensures that the right number of agents with the right skills are in the right place at the right time doing the right things. 
Forecasting and scheduling to ensure adequate coverage and availability of agents to meet the expected volume of customer requests at any given time is a complicated process. It requires careful planning and coordination to optimize agent productivity and reduce wait times for customers while ensuring that agents have a balanced workload and a fair distribution of work hours.
There are a variety of factors to consider when creating a contact center schedule, including contact volume, seasonal fluctuations, agent availability, shift preferences, start and stop times, breaks, skill sets, training and development, workload balance, and more. Once schedules are published, adherence must be closely monitored to ensure that agents are in compliance to meet service level and response time objectives.
Agent scheduling is an ever-evolving process, and even the most carefully crafted schedules are subject to change — whether due to unexpected absences or sudden spikes in customer demand. Contact center managers must be equipped with the tools to make quick and effective adjustments to their team's schedules.
What does a WFM scheduler do?
Workforce management (WFM) scheduling software uses historical data and predictive analytics to optimize contact center staffing levels by effectively aligning agent schedules with customer demand.
Standard features of WFM scheduling software include:
Scheduling and shift planning:

The ability to create shifts and assign agents based on availability, skill set, and workload. This includes scheduling breaks, lunches, and other activities, such as training and special projects.

Forecasting:

Using historical data and predictive analytics to forecast future demand and staffing needs.

Schedule optimization:

Considers agents' available hours, preferences, weekends, holidays, and other parameters to ensure scheduling fairness and consistency.

Reporting and analytics:

The ability to generate reports that provide insights into WFM performance and help contact center managers make data-driven decisions.

Schedule accessibility:

Providing agents with the autonomy to view their schedules from anywhere allows them to make informed decisions about their work-life balance, anticipate changes in shifts, and plan accordingly.

Real-time alerts and notifications:

The ability to receive real-time alerts and notifications helps managers proactively address staffing issues as they arise — and keep the contact center running smoothly during unexpected spikes in customer demand or agent absences.
Why choose LiveVox for agent scheduling?
In today's rapidly changing business landscape, contact centers are faced with the challenge of effectively managing on-premise, hybrid, and work-from-home teams. Ensuring optimal staffing to match workloads can be a daunting task for contact centers that rely on manual scheduling methods.
LiveVox's contact center scheduler provides a simplified and cutting-edge approach to workforce management that promotes collaboration among teams, whether on-site or working from home. Our all-in-one platform brings scheduling, forecasting, CRM, and workforce management together in one place and makes it easy to create, adjust, and distribute agent schedules while still staying on top of schedule adherence with real-time data and automated alerts.
Harness the power of data-driven forecasting, skill-based scheduling, and real-time adjustments to maximize your team's efficiency. With integrated desktop portals, messaging groups, and notification channels, your team is always synced up and working toward a common goal.
The LiveVox Mobile App helps your agents manage their schedules better. It enables them to bid for shifts, swap schedules, and request PTO, promoting work-life balance. With the app, agents can access their schedules conveniently on their mobile devices.
LiveVox Agent Scheduling is a core feature of our Contact Center CRM. Or you can connect your current scheduling software and still tap into the full power of LiveVox's WEM solutions. We ensure seamless integration with leading WFM providers — including CommunityWFM, Verint, NICE, Aspect, Calabrio, and Teleopti — giving you the flexibility to customize your scheduling solution for optimal results.
With LiveVox's Agent Scheduling, contact centers of any size can benefit from improved efficiency, collaboration, and productivity. Discover why LiveVox is the top choice for contact centers looking to optimize their agent scheduling processes. Contact us today to get started with our automated scheduler for contact centers.
Integrated Performance Analytics
150+ Out of Box Advanced Reports
Agent, Multichannel, and Quality Management Data
PTO Management
Auto call disposition
Drag and Drop Visual UI
Reporting Distribution and Access Controls
CSAT Analysis
Agent Scorecards
Agent Work Queue
Auto call summary
Coaching and E-Learning
Forecasting
Voice and Multichannel Inbox
Schedule and Shift Adherence and Management
Intent identification
Content Library
Machine Learning Models
Native CRM and Channel Functionality
Sentiment analysis
What Are Your Advantages

With LiveVox?

Transform your contact center's performance with a proven cloud platform that's actually easy to use and optimize.

Billions of Omnichannel interactions powered every year

Trusted by game-changing clients for more than 20 years

Recognized by the industry's leading analysts
Certifications
LiveVox is proud to be both PCI and SOC 2 Compliant.