Key Benefits of LiveVox Connect
Make it Easier For Teams to Collaborate and Respond Quickly to Change As It Happens
Keep your people in the know as priorities, events, and circumstances change with timely notifications, posts, and polls that include scheduling options and expirations to serve as the source of truth for your day-to-day.
Simplify Access to Vital Information
Post updates on sales competition announcements, training materials, or start a poll to crowdsource feedback. Each post can be personalized and customized to ensure that the right people are receiving the information.
Bridge the Communication Gap Between Teams
Chat capabilities, announcements, alerts, polls, and surveys allow teams to stay connected and collaborate with ease, reducing noise from third-party applications and keeping them focused on the task at hand. Plus, managers can more effectively monitor performance without being overbearing.
Product Brief:
Connect Your Teams in a Shared Environment That Increases Collaboration and Maximizes Efficiency
LiveVox Connect is a convenient and effective way to coordinate tasks, schedule meetings, and share information between teams. Agents can easily access the tools they need to effectively manage performance, no matter where their team is located.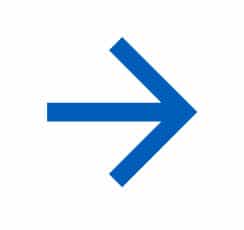 Intuitive Usability Features for Maximum Efficiency
Our unique bulletin-board-like tool is native to the LiveVox Agent Desktop and combines the intuitive features of social media, internal chat, and news feeds to bridge the communication gap between agents and managers. This messaging hub offers an efficient way to unlock collaboration and reduce internal silos, while providing maximum efficiency.
Enhance Connectivity Among Agents
Enhance connectivity between teams and give managers the opportunity to coach in real time no matter where they are. Users can define who receives posts and polls and customize whether posts can be commented on or liked. With scheduling and expiration options for posts and polls, LiveVox Connect ensures that information is always timely and relevant so agents are getting the most up-to-date information.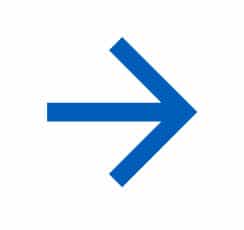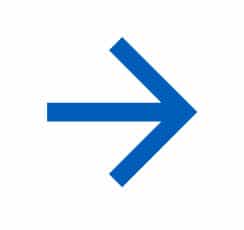 Get The Right Answers Quickly
If an agent has a question or needs to learn more about how to help with customer inquiries, they can turn to LiveVox Connect and tap your company's collective knowledge by sourcing information from a fellow agent, their manager, a group chat, or your company's knowledge base. This helps agents get the answers they need seamlessly so they can deliver proactive support and faster incident resolution.
Knowledge Sharing Native To The Agent Desktop
Agent's experience seamless integration when using LiveVox Connect. It can be enabled as a component in any page or added as part of the home bar on any Agent Desktop. Agents are promptly notified of new feed items with a banner and notification counter. Agents can effortlessly create posts and polls, bookmark important items, or receive automated alerts from a range of sources, including Ticketing, Managers, Agent Scheduling, SpeechIQ with Automated Quality Management, and Work Queue Tasks.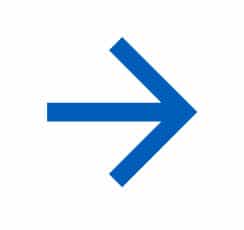 Learn more about LV Connect
Check out Frequently Asked Questions below.
What is an internal messaging tool?
An internal contact center messaging tool is a type of software that enables communication within an organization, typically using instant messaging (IM) or chat. It allows companies to connect with their colleagues in real-time for quicker collaboration and improved productivity. LiveVox Connect is a unique internal messaging app because it offers a dynamic communication channel board built specifically for the modern contact center. 
Enabling real-time connectivity with agents and managers regardless of their physical location, LiveVox Connect consolidates alerts, posts, polls, and notifications into a single centralized feed. As a fully integrated native application, LiveVox -Connect streamlines the flow of information between agents and managers, resulting in heightened awareness, engagement and instant responses to key events within the contact center.
What are some benefits of using an internal messaging tool?
Some benefits of using an internal messaging tool include:
Improved collaboration and communication between teams and individuals.

Easier sharing of files and documents

Increased productivity by reducing the time spent on emails, phone calls, and in person meetings

Increased visibility into what colleagues are doing

Enhanced customer service through faster resolution of customer inquiries with access to shared knowledge via instant message..
How do I choose the right internal messaging tool for my team?
Choosing the right internal messaging tool for your team depends on several factors, including the size of your organization, how many people will be using it, and the type of features you need. Some key considerations when selecting an internal messaging tool include:
Ease of use: Make sure the tool is intuitive and user-friendly.

Cost: Many tools offer free or low cost plans for small teams and businesses.

Security: Ensure that all data is stored securely and protected from unauthorized access.

Integrations: Look for a tool that can integrate with other apps and services you already use like email, CRM software, etc. ( LiveVox Connect checks all of these boxes!)
Multichannel Interaction History

Advanced Filtering and Field Mapping

Multichannel Consent Management and Suppression List

Contact Attempt Management
Account & Contact Mapping

Configurable Segmentation

Contact Notes and Attachment Library

Agent Desktop Editor
Campaign

and Workflow Management

Voice and Multichannel Inbox

Integrated Scripting and Ticketing

Integrated Knowledge Base
API Call Outs to 3rd Party Systems

Web-Intake Form

Integrated WFO tools
What Are Your Advantages

With LiveVox?

Transform your contact center's performance with a proven cloud platform that's actually easy to use and optimize.

Billions of Omnichannel interactions powered every year

Trusted by game-changing clients for more than 20 years

Recognized by the industry's leading analysts
Certifications
LiveVox is proud to be both PCI and SOC 2 Compliant.