Key Benefits of LiveVox's Customer Happiness Index
Intuitive AI-Powered Insights
We use cutting-edge AI and machine learning models to give agents access to emotion icons and trend lines that help quickly identify customer sentiment without needing to sift through lengthy customer history or tedious notes.
Connect With Customers On A Deeper Level
Agents have access to customer sentiment in real time, allowing them to identify emotions and provide personalized, proactive service that resonates with customers.
Increased Efficiency & Improved Customer Relationships
The LiveVox Happiness Index unlocks new insight into customer needs, giving agents a blueprint for building loyalty and creating long-lasting relationships with your customers.
Product Brief:
Anchor Your Relationships with Unparalleled Customer knowledge
Utilizes historical data to provide an accurate view of customer satisfaction while taking into account key indicators such as previous interaction ratings, tone and emotional sentiment, as well as speech analytics data.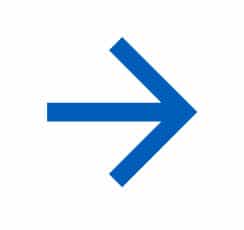 Real-Time Insight with Visual Gauges
LiveVox's Customer Happiness Index provides real-time insight into customer satisfaction. Agents are given an emoticon and trendline to quickly and easily gauge their customers' happiness score. The trendline provides a visual representation of their current state, allowing agents to quickly assess the customer's satisfaction level based on historical inputs aggregated from previous interaction history analyzed by the latest speech analytics.
Easy Access to Insightful Data
Accessible via LiveVox's native CRM capability in Contact Manager, the Customer Happiness Index offers easy access to insightful data that can help you understand how customers interact with your business while providing access to key identity and account information. Through emojis and arrows next to each contact record in the platform, you get an immediate view of customers' current happiness and overall happiness levels.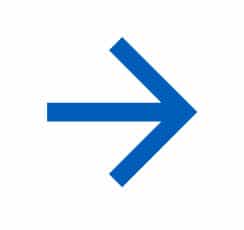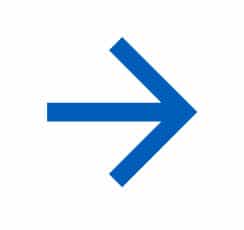 Accessible in LiveVox's Workforce Optimization Suite, too!
The Happiness Index is so nice we placed it twice. It's not only available in our Agent Desktop, but also within LiveVox's Workforce Optimization suite. This allows managers to access valuable insights and analytics that can help them optimize their customer outreach and feedback strategies. With the Happiness Index, managers have an intuitive and powerful capability at their disposal to help agents deliver the best possible experience every time.
Get the Most Accurate Picture of Your Entire Customer Experience
Integrate all of your customer experience data in one place. The LiveVox Customer Happiness Index provides a comprehensive view of customers' present and historical interactions with your business, giving you a precise picture of their overall experience. With this insight, you can make more informed decisions to improve the customer experience and increase customer satisfaction.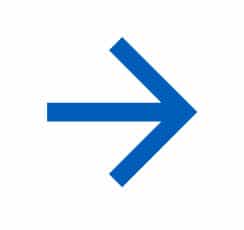 Learn more about the Customer Happiness Index
Check out Frequently Asked Questions below.
What is customer sentiment?
Customer sentiment is a metric used in the contact center to measure how customers feel about their experiences. It is a qualitative customer service metric that shows the emotions customers have towards their interactions with an agent or the company overall. Customer sentiment can range from positive to negative, and it is important for contact centers to understand and track in order to deliver the best customer experience possible.
Measuring customer sentiment can be done through automated processes such as sentiment analysis, which involves collecting, analyzing, and acting on customer feedback. This feedback can come in the form of freeform text or ratings on surveys and polls. By tracking customer sentiment, businesses can gain valuable insights into how customers perceive their brand, product or service, and use this information to make improvements and increase customer satisfaction.
Overall, understanding customer sentiment is essential for any business looking to provide an excellent customer experience. By measuring and tracking customer sentiment regularly, businesses can ensure they are delivering what their customers want and need.
How can I measure customer sentiment?
There are different ways to measure customer sentiment, and here are some common methods:
Surveys and Feedback Forms: Collecting feedback directly from customers through targeted CSAT surveys, polls, or feedback forms is a common technique to measure customer sentiment. Include questions that enquire about the overall experience, satisfaction levels during interactions, and areas that need improvement.
Analytics and Customer Data: Analyzing customer data such as call logs and recordings, chat sessions, and website interactions can provide insight into customer behavior, purchase patterns, and pain points, and help to identify areas where customers might need further support.
Sentiment Analysis Tools: Sentiment analysis software tools like LiveVox's Customer Happiness Index or SpeechIQ can analyze unstructured data such as social media comments, reviews, and online interactions to identify customer attitudes, opinions, and emotional responses to your business.
What are some ways to improve customer sentiment?
There are several ways to improve customer sentiment, which can ultimately lead to a better overall customer experience. Here are a few strategies to consider:
Improve response times: Good communication is key to maintaining good customer sentiment. Responding promptly to customer inquiries, being transparent about the company's policies, and keeping customers informed about updates and changes are all important factors in establishing a positive relationship.
Offer more personalization: Customers appreciate feeling valued and special. Personalization efforts such as personalized emails, personalized product recommendations, and personalized promotions can help to differentiate your brand from competitors and create a more positive customer experience.
Train agents to show empathy: Customers want to feel heard and understood. Showing empathy towards their concerns and issues, and taking the necessary steps to resolve their problems can go a long way in improving customer sentiment.
Incorporating these strategies can help to create a more positive customer sentiment, which can lead to increased customer loyalty, positive word-of-mouth, and ultimately better business outcomes.
Multichannel Interaction History

Advanced Filtering and Field Mapping

Multichannel Consent Management and Suppression List

Contact Attempt Management
Account & Contact Mapping

Configurable Segmentation

Contact Notes and Attachment Library

Agent Desktop Editor
Campaign

and Workflow Management

Voice and Multichannel Inbox

Integrated Scripting and Ticketing

Integrated Knowledge Base
API Call Outs to 3rd Party Systems

Web-Intake Form

Integrated WFO tools
What Are Your Advantages

With LiveVox?

Transform your contact center's performance with a proven cloud platform that's actually easy to use and optimize.

Billions of Omnichannel interactions powered every year

Trusted by game-changing clients for more than 20 years

Recognized by the industry's leading analysts
Certifications
LiveVox is proud to be both PCI and SOC 2 Compliant.