Key Benefits of LiveVox's integration with WhatsApp
One hub for every messaging channel
Use WhatsApp just like you would SMS, webchat, or email.Respond to customers quickly in their preferred communication channel.
Improve performance with agent-level analytics
View individual channel and agent metrics to get real-time insight into which channels have the most impact and when.
Maximize the value and ROI of your customer support
Generate brand, service, and product awareness, drive leads, close deals, and secure customers for life with a channel they're already using.
Save time and instantly answer the most common customer questions
Optimize customer service and be more accessible 24/7/365 with automatic replies that link knowledge base articles, or provide highly effective and quick responses in the form of pre-written FAQs triggered by keywords, or upload and share files.
Enhance lead generation
Use pre-defined contact center WhatsApp templates to proactively engage customers and fuel your lead generation efforts by helping to qualify, categorize, and gauge interest in offers.
WhatsApp Product Brief
Access 2 billion users in 180 countries from 1 screen
LiveVox helps businesses expand customer support across channels and geographies by seamlessly connecting the most popular messaging app in the world with customer service staples like SMS and webchat to get a holistic look at every digital interaction.
Providing chat with your customers on WhatsAppt for businesses just like you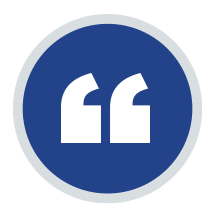 "The ability to have everything available on one platform and be able to not have to worry about the backend like we used to, went a long way in our decision-making process."
—Daniel Torres | Director of IT, PBFCM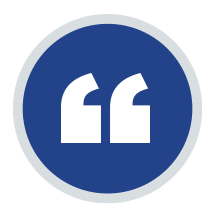 "LiveVox can be managed with relative ease. You don't have to have a large, technology supporting team in comparison to an on-premise telephony platform. Upgrades are also much simpler and less time-intensive."
—Matt Murphy | Director of Workforce Management and Dialing Operations, Best Egg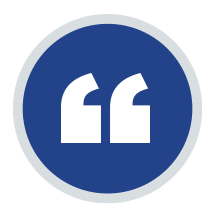 "No matter what the challenge is, whatever the new thing is behind the next turn that you have to deal with in your business, you need a solution that can adapt…LiveVox is there in the boat with us."
—VP | Workforce Management, Business Servicer
Learn more about the LiveVox WhatsApp product integration
Check out our Frequently Asked Questions below.
What is WhatsApp Business?
WhatsApp Business is a mobile messaging channel and offers similar benefits as other digital channels like SMS and webchat. WhatsApp Business is similar to the consumer-facing version of WhatsApp, with the main difference being that WhatsApp Business offers a verified and more complete Business Profile so customers can trust who they're chatting with.
Is Whatapp good for Customer Service?
Like any digital messaging channel, WhatsApp is great for handling common customer service inquiries, collecting customer feedback,sending status updates, sharing notifications instantly, highlighting products and services, seamlessly scheduling appointments, and scaling customer communication, especially for international customers.
How to use Whatsapp in your Call / Help Center?
WhatsApp is a great addition to any asynchronous channel offering in call/help centers because it gives customers the flexibility to respond in real-time or at their own convenience. Like other messaging channels offered by LiveVox, WhatsApp conversation histories are preserved and appear in threaded views within multichannel inboxes on the agent desktop. Call and help centers can integrate WhatsApp into the LiveVox CRM and offer mobile-based customer support at scale.
What Are Your Advantages

With LiveVox?

Transform your contact center's performance with a proven cloud platform that's actually easy to use and optimize.

Billions of Omnichannel interactions powered every year

Trusted by game-changing clients for more than 20 years

Recognized by the industry's leading analysts
Certifications
LiveVox is proud to be both PCI and SOC 2 Compliant.