Key Benefits of LiveVox's HTI®
Open more engagement opportunities
Without consent to contact cell numbers, texting can be complicated and risky. LiveVox's HTI® enables you to engage with unconsented cell phones more productively while also mitigating risk.
Highly effective TCPA-focused engagement
HTI® gives you all the benefits of text messaging while reducing your TCPA risk—using similar productivity and compliance principles that have made HCI® for voice a battle-tested solution in the courts.
Enjoy peace of mind and drive your bottom line
Compared to other channels, SMS is a highly productive and cost-effective way to reach consumers. Not only does HTI® amplify those ROI gains, but it also gives you increased confidence.
HTI® = Less Risk + More ROI
Leverage the power of HCI®, now for SMS/MMS
HTI® enables agents to text consumers by manually clicking individual phone numbers using pre-approved templates. By adding a layer of human intervention and other compliance safeguards, HTI® gives you similar peace of mind and productivity as LiveVox's HCI®, which has consistently been found not to qualify as an ATDS under TCPA law.
Get twice the benefits in one solution
LiveVox's HTI® is the only TCPA-focused tool for SMS engagement that helps you mitigate regulatory risk and realize productivity gains at the same time.
Potential benefits of implementing HTI®:
Decrease TCPA exposure
Increase Live Answers per Agent/Hr
Increase Attempts per Agent/Day
Limit exposure with built-in compliance controls
TCPA rules. DNC lists. CTIA guidelines. HTI® is uniquely designed to help you address compliance challenges in an ever-changing regulatory environment.
Take advantage of fast, easy setup
Reduced risk and increased productivity mean nothing if you can't get started quickly and simply. That's why HTI® is made to be easy for you to implement, use, and optimize.
Learn More About How HTI® Can Impact Your Contact Center
Tip Sheet
10 ways LiveVox helps manage multichannel compliance
See how LiveVox's unified platform offers unique risk mitigation solutions that enable you to dramatically simplify compliance management across channels.
Built for Clients Like You and Many Others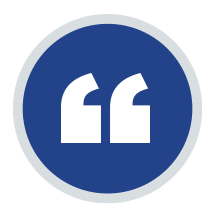 "Knowing that LiveVox offered the most battle-tested manual-intervention outbound platform on the market meant we could mitigate risk across the board."
VP, Strategic Development, Business Servicer
LiveVox Omnichannel Capabilities
Multichannel Agent Desktop
Blended voice and message routing
Mass and 2-Way Email
Mass and 2-Way SMS
Human Text Initiator (HTI®)
Chatbots
WhatsApp
Virtual Agents
2-Way Webchat
Template Creation & Canned Messages
Compliance with CTIA Standards and CAN-SPAM
Embedded Consent Management
Outbound Campaign Configuration
Campaign Dashboard
Multichannel Reporting
Native CRM and WEM Functionality

Outbound Attempt Supervisor
What Are Your Advantages

With LiveVox?

Transform your contact center's performance with a proven cloud platform that's actually easy to use and optimize.

Billions of Omnichannel interactions powered every year

Trusted by game-changing clients for more than 20 years

Recognized by the industry's leading analysts
Certifications
LiveVox is proud to be both PCI and SOC 2 Compliant.